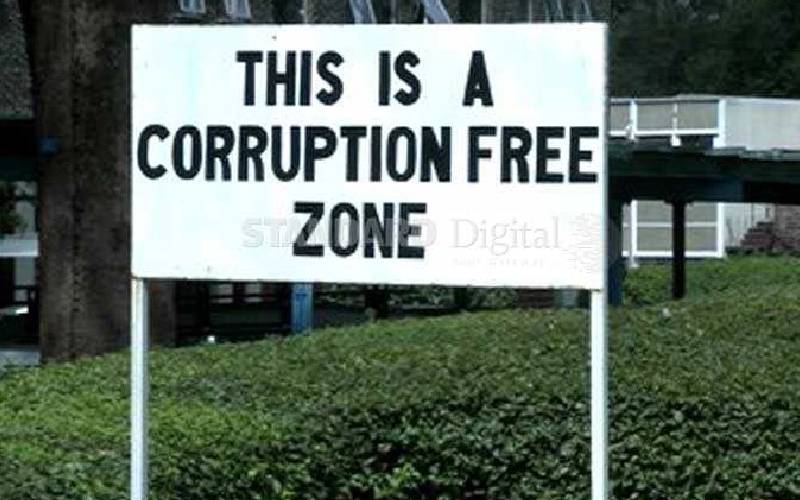 Covid-19 has significantly altered the way things are done in all spheres, including public service institutions. The guidelines and prevention protocols including social distancing, working from home and shift to virtual meetings have greatly impacted on the business environment.
Notwithstanding the new context of working, organisational culture occupies a special place in ensuring business continuity. Organisational culture refers to the shared social knowledge, values and beliefs among members of an organisation or the way things are generally done at the workplace.
Organisational culture informs employees about rules, norms, and values. It shapes and reinforces employee attitudes and behaviour by creating a control system. Culture can make or break an organisation.
Public sector organisations hold public offices in trust of Kenyans and shouldn't betray this 'entrusted power' by engaging in unacceptable conduct which deviates from the organisational values and norms. The duty to serve as public or state officials places on them a huge contractual responsibility to deliver exceptional services to the public which justifies the need for a strong organisational culture.
Organisational culture plays a critical role in the successful accomplishment of set programmes. A critical pillar for a sound organisational culture in the public service is an effective anti-corruption strategy. The culture and practices should highly discourage corruption and unethical conduct. Such an anti-corruption agenda should top the list of organisational priorities as encapsulated in the Performance Contracting Framework Corruption Eradication Criterion and National Ethics and Anti-Corruption Policy.
The pandemic should not be a corruption loophole to be exploited by unscrupulous individuals as we've been treated to 'Covid-billionaire' syndrome in some circles.
Arising from the foregoing, promoting a culture of corruption intolerance in an organisation, projects a philosophy of results-driven and performance-based organisational culture whose indicators include achieved target outputs, corruption reports received and processed, number of individuals charged and convicted for various corruption offences, public assets recovered, corruption prevention programmes and public support to the anti-corruption agenda.
How can public officers play their role of enhancing a strong organisational culture in public service? Being loyal to serve whether in essential or non-essential services, valuing cultural diversity by maintaining professionalism. They should always avoid speaking in their vernacular languages at work to the exclusion of others. Public officers should foster a culture of team work and unity. They should always be courteous and responsive to clients' needs without delaying or denying crucial services to clients contrary to service delivery standards.
The leadership should set an ethical tone by being integrity role models and also create an enabling environment for employees to feel safe to speak and blow the whistle on malpractices. It should also make employees to feel valued, understood and comfortable to maintain a work life balance. Ethical expectations should be communicated clearly to staff and promotion of cultural re-engineering to foster a strong workplace culture should be the norm.
Assessing the organisational culture through a survey on workplace culture and using findings to inform interventions will ensure that emerging issues are addressed so that employees and the management move in one direction.
Ms Kiprotich is a governance - educationist