Carry out evictions and demolitions humanely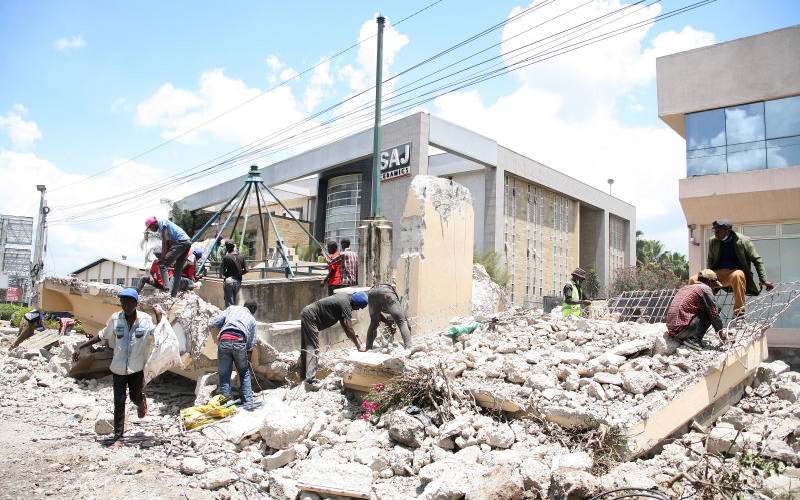 In the past week, families have been forcefully evicted from Njiru in Kasarani Constituency, Nairobi. Many houses have been bulldozed, and it is estimated that about 5,000 people are out in the cold.
It is alleged that the demolition is being conducted by the government. We have said here before that the government or individuals have every right to reclaim their land if it is grabbed. The prevalent culture of land grabbing cannot be brought to an end if grabbers are not dealt with firmly.
However, it is important that the recovery of land be done as humanely as possible. That aspect, unfortunately, has been missing during the many evictions that have taken place in the recent past.
From the Ruai evictions to Kariobangi in the city to recent demolitions by Kenya Railways in parts of the country, there have been complaints by the victims that they were not given notice ahead of the exercise. Some of those affected by the demolitions in Njiru complained that they were deep asleep when the bulldozers moved in. It is important that people be informed early enough before demolitions so that they can pack their belongings or even bring down their houses themselves to avoid damaging the building materials.
The worst thing about the ongoing evictions is that despite being thrown out into the rain and cold, these people are being exposed to the danger of Covid-19.
Unfortunately, the Njiru evictions came soon after the president announced a lockdown in Nairobi and four other counties due to a spike in cases of Covid-19. Couldn't the evictor(s) have waited for this deadly wave to subside?
Interestingly, these demolitions are going on despite an earlier government promise that evictions would be halted until the Covid-19 threat is over. The government should stop speaking from both sides of its mouth.