There should be no delays in vaccination rollout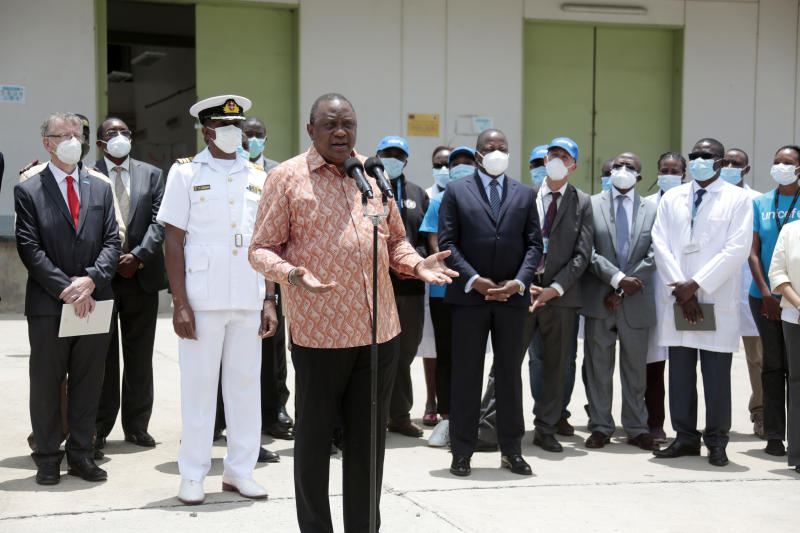 The inoculation exercise against Covid-19 starts today at the Kenyatta National Hospital. On Tuesday this week, Kenya received 1.02 million doses of the AstraZeneca vaccine distributed under the World Health Organisation's Covax programme. While launching the vaccine distribution exercise yesterday, President Uhuru Kenyatta said more doses are expected towards the end of this month or early April.
The initial vaccination exercise targets healthcare workers, security personnel, teachers and people aged above 50. Already, 490,000 doses have been distributed to regional storage depots. Level Six hospitals will get 33,000 doses while military hospitals will get 21,000 doses. It is important that the government sticks to this plan to ensure crafty politicians and influence peddlers do not jump the queue.
While the inoculation exercise marks the start of a long process, governors have raised objection over the manner the national government has handled the whole issue. In a meeting with senators on Wednesday, the county chiefs complained that they were not involved in the Covid-19 rollout plan, yet health is a devolved function.
These concerns cannot be dismissed out of hand since governors will oversee the exercise in their own jurisdictions. However, these concerns should have been discussed in good time before the vaccines arrived. Ideally, both levels of government have a role to play in the vaccination exercise.
County governments have the unenviable responsibility to ensure that storage facilities have a steady supply of power, generators and back-up facilities in case of power failure. The vaccines must be stored at temperatures between negative 15 and 25 degrees Celsius to preserve their efficacy.
Given this, co-ordination between county and national government is key to the success of the vaccination exercise.