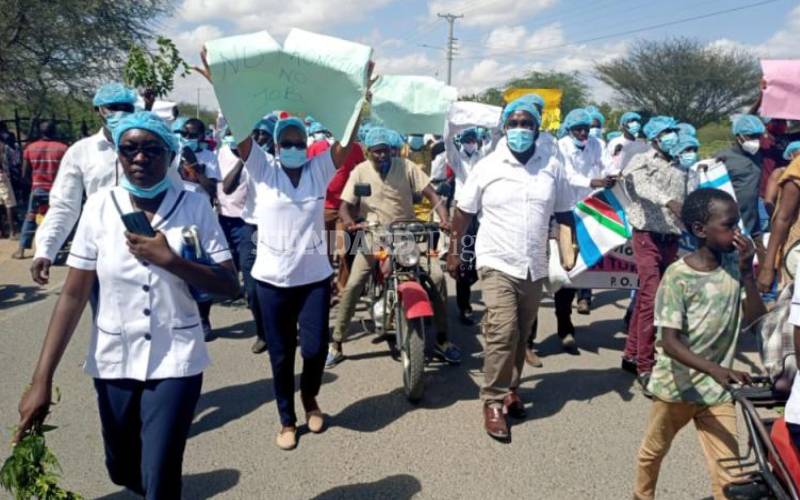 The health sector has experienced a lot of turbulence since it was partially devolved in 2014.
Agitation for better terms of service and working conditions by health workers has, in a way, created a permanent state of industrial action in the sector.
From the outset, doctors were less enthusiastic about the health sector being devolved. Their argument was, and still is, that counties are poorly equipped to handle the complex health docket.
Besides this concern, they have repeatedly demanded better remuneration and the establishment of a Health Service Commission, which they believe will be better placed to address emergent concerns within the sector.
Read More
Nurses and clinical officers have been on strike since December last year following the government's failure to address their safety concerns at work.
They raised complaints about lack of personal protective equipment, medical insurance covers and hardship allowances, especially after several doctors lost their lives to Covid-19 in their line of duty.
Health is critical to the success of other sectors, hence one would have expected governors to address issues raised by striking health workers in a more objective manner. But they haven't.
They are seeking the easy way out by threatening to sack the striking health workers.
Making good that threat would play into the perception that governors do not understand the dynamics of the health sector, and vindicate those calling for a return of the sector to the national government.
Sackings are akin to dressing a suppurating wound instead of treating it.
There is more to be achieved through dialogue and negotiation than through intimidation, which is why both parties should sit down and negotiate in utmost good faith.