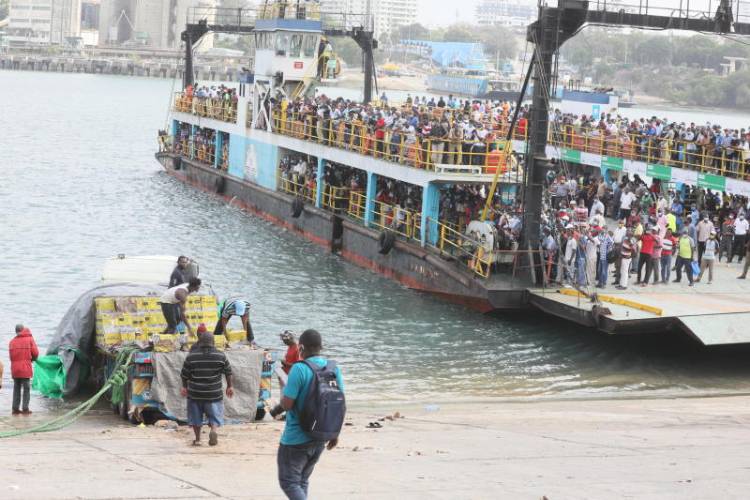 The rising number of accidents at the Likoni Channel, some of them fatal, is now raising eyebrows. Yesterday morning, a truck slipped into the Indian Ocean. Later in the afternoon, a security company van was also involved in an accident at the same point, leaving two people slightly injured.
On Tuesday, the driver of a tourist bus and his passenger escaped death by a whisker after the vehicle plunged into the ocean. In October last year, a mother and her daughter died after their car also plunged into the ocean.
These are just some of the reported cases, which show that something is amiss at the channel. If it were just one incident, this could easily be blamed on the driver's recklessness or a defective vehicle. But that clearly isn't the case.
There is need for urgent investigations to establish exactly what is causing these accidents and necessary steps taken to avert further deaths.
Read More
The Kenya Ferry Services blames the sloping and slippery ramp for the accidents. Experts say the accidents could also be as a result of low tides, coxswains negligence or fatigue on the part of the motorists.
Builders' have advised KFS to create lanes for buses, trucks and saloon cars. It also wants road barriers, reflective markings and warning signs erected at the channel.
Others have advised KFS to put rumble strips and to reduce the gradient of the ramp to less than 10 degrees to minimise the risk for motorists.
Pedestrians and motorists have also complained that KFS has scaled down on public announcements or sensitisation at the channel.
These are issues that should be looked into as KFS and other stakeholders seek to find a permanent solution to this problem and to end the needless loss of lives.