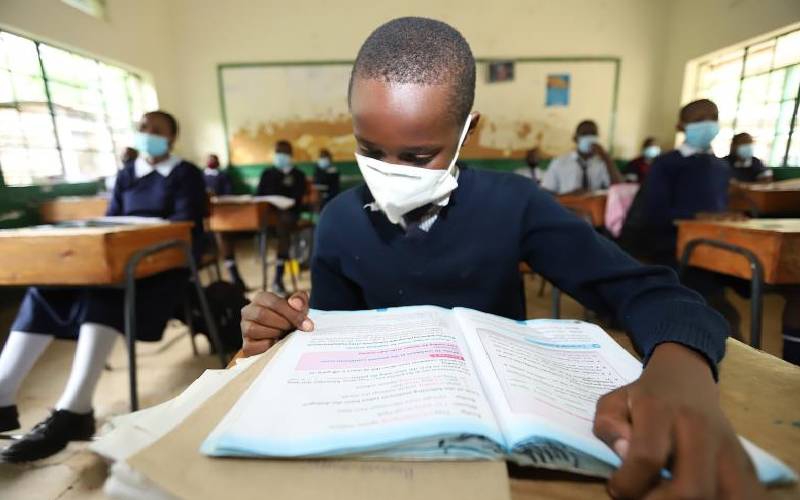 As schools prepare to reopen fully in a matter of days, the question on top of the minds of many Kenyans is whether students will be safe from Covid-19, which appears to be slowing down but is still wreaking havoc.
Notably, the government is striving to ensure that the reopening doesn't lead to a surge in the number of infections. According to Education CS George Magoha, the government has acquired and distributed 500,000 desks to schools in different parts of the country as part of its efforts to ensure social distancing.
It also plans to distribute masks to three million out of the 16 million learners in both primary and secondary schools. In addition, the ministry will disburse Sh19 billion to both primary and secondary schools ahead of reopening next Monday.
These are commendable efforts and show the government is determined to ensure safe reopening. However, there is no doubt that a lot more needs to be done to make the schools fully safe for reopening.
Read More
Headteachers have already warned that most schools are not ready for full reopening as they are yet to expand infrastructure due to lack of funds. Consequently, they have requested that they be allowed to hold classes in shifts so as to allow for social distancing.
This is good food for thought. If anything, the first person to suggest the shift system was Prof Magoha in June when he revealed they were considering having some learners attend classes in the morning and the rest in the afternoon.
It is not a secret that many schools are crowded. Having students study in shifts, though this could slow down pace of study and affect the timelines set by the ministry, might help achieve social distancing and hence reduce the danger of spreading the virus. It is a suggestion worth considering as we prepare to have students back to class.