City sports facilities crying out for help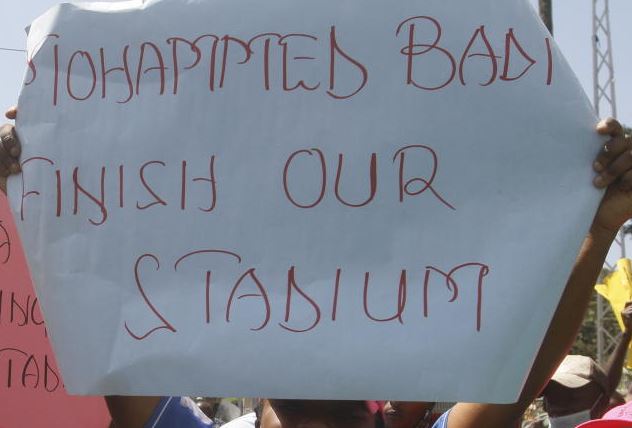 Benson Mutura certainly has his work cut out as he takes over from impeached Nairobi Governor Mike Sonko at City Hall even if only on a temporary basis.
One of pungent items on his in-tray is the rotting sports facilities in the capital, which have gobbled up not less than Sh1billion allocated for their refurbishment. Sonko's tenure will go down as wasted years with incomplete stadia in Dandora, Ziwani, Kangemi's Kihumbuini and Woodley in Kibera.
Dandora Stadium saw Sh350 million pumped into the project, Sh250 million in Kihumbuini, Woodley (Sh250 million) and Ziwani (Sh186.6 million), but the work done could strike a blind owner.
Contractors involved should account for every penny spent on the projects now in ruins The sportsmen, women and youth in the county will, however, not have the luxury of waiting for normalcy in City Hall.
It will therefore be on Mutura, the current Nairobi Speaker and former Makadara MP to do all within his powers to remedy the situation. During his stint as Makadara MP in 2013, Mutura built Camp Toyoyo Stadium and initiated several sports-related projects. The sports fraternity will be looking up to him to revisit the sorry state of the county's facilities.
City Hall signed an MoU with the National government over the refurbishment of City Stadium that was closed to the public. Although sports was not delegated to the Nairobi Metropolitan Services (NMS), Mutura could work closely with them and collectively turn around Nairobi's fortunes in sports and make it vibrant once again.