Take education of girls from minority groups seriously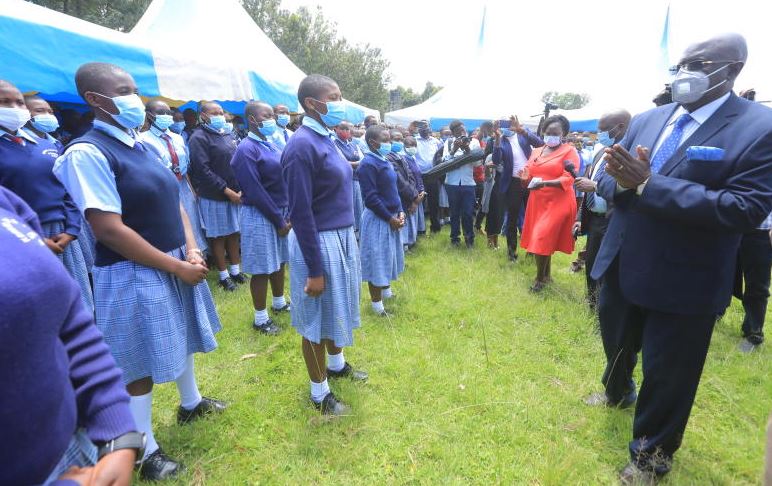 On Saturday, Cabinet Secretary George Magoha outlined some of the achievements the Education ministry has made under his watch. Key among them, he said, is the 100 per cent transition from primary to secondary school.
This is no mean achievement and is a subject of envy by many developing countries that are still struggling to attain the coveted goal. We must do everything to ensure that Covid-19 does not roll back this gain.
But even as we celebrate the achievement it is heartbreaking to hear this watershed educational transition means nothing for the bulk of girls among minority communities in the Rift Valley.
According to a report released last week by Minority Rights Group International, most of the girls are married off before they reach the age of 18. The report says 85 per cent of girls from Sengwer of Elgeyo Marakwet, Trans Nzoia and West Pokot and 75 per cent among the Ogiek of Mau are married before they reach adulthood.
In Mt Elgon and Embobut, 85 per cent of girls are married off at the age of 14 but in some cases, they become wives as soon as they start their menstrual cycle or undergo female genital mutilation. In Embobut, Nessuit and Baringo (especially in the more rural parts of Baringo), marriages of girls are at about 97 per cent, according to the report.
It is indubitable that girls are still generally at a disadvantage when it comes to education and some other respects compared to boys. Currently, there are fears that hundreds of girls who have fallen pregnant during the Covid-19 pandemic season might not report back when schools reopen fully next year. Retrogressive cultures in some parts of the country, which lead to girls being married off early thus denying them education, are to blame.
But while these cases have been a perennial headache, they clearly pale in comparison to the problem painted by the Minority Rights Group International. It is inconceivable that such a huge number of girls can drop out of school and get married from a village or villages without pricking the conscience of those who should ensure they remain in school. It smacks of government negligence.
The report, prepared with the support of the European Union, accuses the government of neglecting the hunter-gatherer communities living in forests and remote areas and denying them access to basic health and education services.
The government should do more to ensure these communities get important services just like all other Kenyans. Importantly, it must ensure that their girls access education. We cannot talk of 100 per cent transition when there are communities where 80 per cent of teenage girls are mothers.