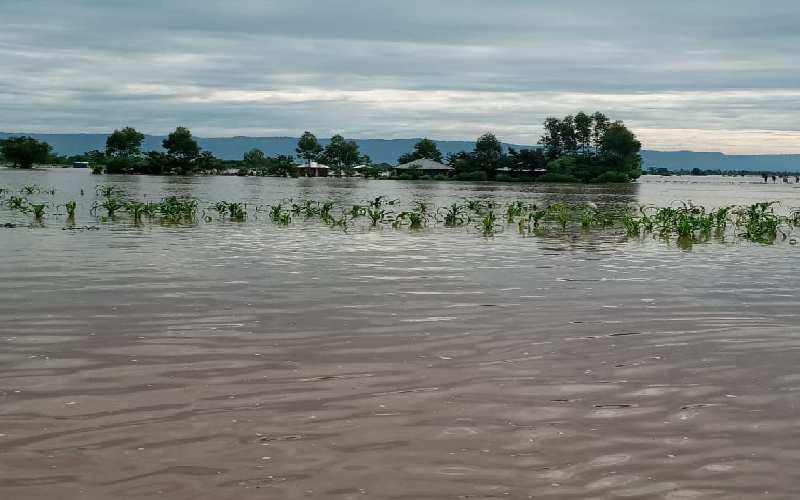 When reports of the rising water levels in Lake Victoria emerged early this year, it looked like an isolated incident. Initially, the rising levels were put down to heavy rains that were pounding most of the region then.
But long after the rains had subsided, the water levels did not go down. Instead, villages around the lake continued to get submerged, forcing villagers to move to upper grounds. Unfortunately for most, those grounds were open spaces along roads and in market places.
Much later, blame was shifted to a constriction of the lake's outlet at the source of River Nile in Uganda.
In unrelated incidences, people living around lakes Baringo, Nakuru and Naivasha also started experiencing a similar phenomenon.
Read More
Water levels in the lakes have been rising steadily, swamping villages around them, destroying homes and rendering many families homeless. Most of the families have been sending appeals for assistance to the government.
Besides Lake Victoria, the other three lie in the Rift Valley, a region that was formed as a result of volcanic action millions of years ago.
It behoves the government to send geologists and other scientists on an extensive study of the area to establish the real cause of the rising waters and repeated earth tremors around Lake Baringo.
The tremors have caused a lot of concern especially after a storeyed building in Baringo town developed cracks, rendering it unstable.
It is easy to blame these occurrences on climate change occasioned by man's destruction of the ecosystem and the release of green gas emissions into the atmosphere. While that holds true, there could be other more serious concerns that need to be addressed.
Meanwhile, the affected people need urgent assistance. The ravages of Covid-19 have denied most families their means of livelihood and meagre resources.
While the government carries out research in affected areas, it is imperative to move the victims to safer areas. Housing them in schools, where a majority now find refuge, should be a temporary measure.
Most of the victims lost property and are in dire need of material support and food.
The government, as well as well-wishers should chip in to make the lives of our brothers and sisters a little bit comfortable while a permanent solution to their problem is being sought.