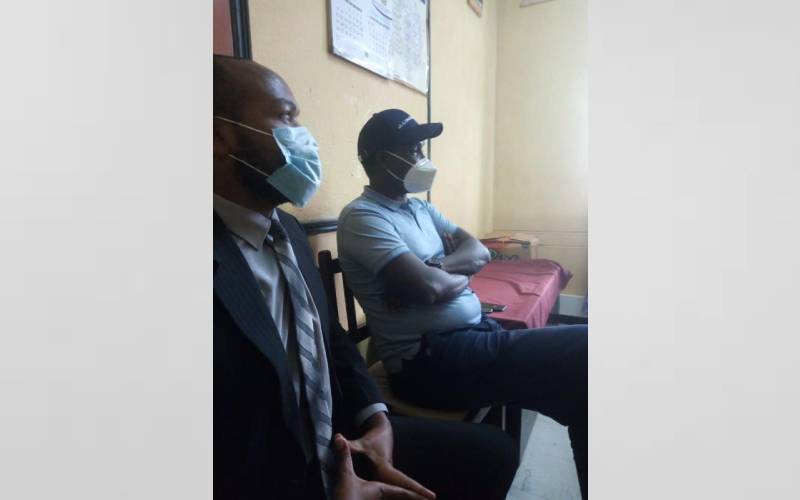 Our worst fears have now been confirmed. The Monday arrest of three senators had little to do with crimes they were purported to have committed and everything to do with the stalemate on revenue allocation.
By midday yesterday, the three had been released unconditionally. Going by the drama and razzmatazz with which they were arrested, one would have expected police to have a watertight case against the trio and to have them arraigned in a jiffy.
But that clearly wasn't the intention. The aim was to get the three out of the way so that the Senate debate could go in the direction preferred by the executive.
Indeed, on several occasions, senators opposed to the third generation revenue sharing formula that would see allocation to marginalised counties whittled down have complained of intimidation by State machinery due to their stand. Monday's arrests seem to be an extension of that script. Some State honchos are determined to have their way through hook or crook.
Read More
This is extremely sad because their actions gnaw away at our democratic gains. It is pointless for Kenyans to elect senators who cannot make decisions independently. Lawmakers who always toe the party line even when their conscience and constituents admonish them otherwise are not worth their salt. It defeats the very essence of democracy.
Yet that is what the Jubilee Party aimed to achieve recently when it kicked out a hoard of legislators from plum parliamentary positions who it accused of being disobedient.
Interestingly, majority of the senators gleefully egged on Jubilee as it aggressively cleaned the 'mess' in its house on the floor of the Senate. Now they are in shock.
It is a democratic low point when the State uses the police to harass lawmakers merely because they are opposed to a certain line. Senators and all lawmakers should speak in one voice against such intimidation.
There have been concerns that the country is slowly sliding into a dictatorship. What happened on Monday gives such fears credence. We must halt the slide by speaking up every time government's (or the so-called deep state) actions threaten our democracy. It's a shame for legislators to be prevented from doing their work on flimsy grounds. We must not allow anyone space to roll back our hard-earned democratic gains.