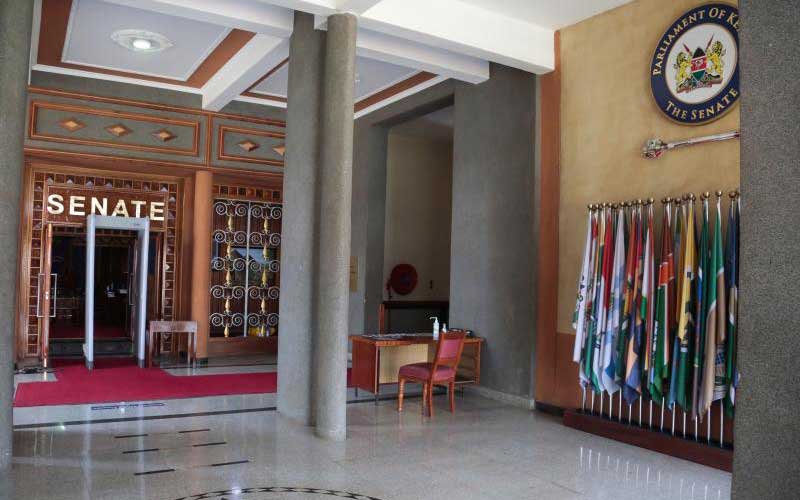 In the last few weeks, the country has been treated to unending drama of senators debating the new revenue sharing formula. It has been thrilling watching the articulate legislators hurling verbal brickbats at each other, but after eight sessions and no agreement yet, many people were agreed by Tuesday that the drama was fast turning into a tragicomedy.
Counties are running on a shoestring and, as a result, some of them have not been able to pay salaries for months. In some counties, health workers have threatened to down tools because of the delayed salaries. Despite repeated pleas by governors that senators come to a consensus, the stalemate is still raging on and senators have filed amendment after amendment, thus postponing hope for a quick resolution.
While we would not want to begrudge the legislators their constitutional mandate to haggle and come up with a fair formula, this debate should not go on ad infinitum. More so when Kenyans' lives are at stake.
If there is a lesson that Kenyans have learnt from this stalemate, it is that senators can hold the entire country to ransom. It is unacceptable for Kenyans to suffer not because there is no money, but because lawmakers cannot agree.
That should never be allowed to happen again. We need to change tack. The law should be tweaked in such a way that counties automatically get a fraction of the total allocation at the beginning of a new financial year, irrespective of whether Senate has hammered out a new formula or not.
If that is done, the devolved units would be insured against the shocks that they have experienced in the recent past. That would also give senators all the time they may need to debate and come up with a formula that is fair to all.
If anything, Laikipia Governor Nderitu Muriithi has argued that invoking Article 219 of the Constitution on transfer of equitable share to counties can ensure that some money is released to the counties. The law, he says, allows disbursement of up to 50 per cent of the previous year's allocation to prevent county operations from shutting down. We should ensure that that becomes automatic in future to avoid a repeat of the pitiable situation that we are in.
Never again should Kenyans suffer because senators cannot agree on how to share out the pie.