Virus war a matter of personal responsibility, not just the law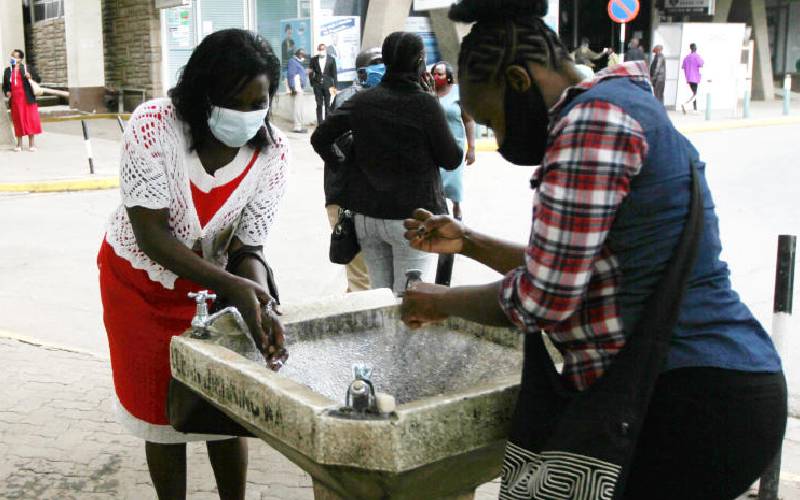 Despite the surging numbers, government officials remain upbeat that wide-ranging measures against the Covid-19 pandemic are paying off.
And as more resources continue to be devoted to the fight, a lot is still at stake, with key sectors of the economy taking a hit and healthcare facing unprecedented strain.
Yesterday, Kenya recorded 497 new coronavirus infections, bringing the total number of cases to 10,741 in a trend that has gotten health authorities worried sick.
There's no denying that finding the right response is key. Even as authorities pull all stops to stem the risk of spread, there's one important element — the need for each and every Kenyan to take personal responsibility.
We've seen well thought-out State measures, including curfews and travel restrictions. Truth is, these efforts will fall flat in the face if they aren't backed by selflessness and individual commitment of every citizen.
The war against the coronavirus will be won or lost depending on the degree of concerted efforts we all invest. No, it's no longer about the law or its enforcement. We urge every Kenyan to do their part by not merely watching from a distance, but by persistently calling out authorities to do what's required. Let's adhere to the regulations. We live in truly trying times that require maximum attention. Let's be each other's keeper since this is a communal disease.
The Health ministry should not relent. County governments, too, should be empowered to focus on the job at hand while borrowing from the experience of other jurisdictions.
The general experience from fighting previous diseases, such as SARS and Ebola, tells us that these pandemics know no boundaries. Fighting it, according to the World Health Organisation, requires concerted global action.
We reiterate the need for extra measures to protect our health workers, as well as vulnerable people like the elderly, children, and those with underlying health conditions.
The Health ministry has to invest in more isolation facilities, screening, civic education and training of more medical personnel to handle emergencies.
At a time like this, no one all over the world can be an island. We can keep the hope of a better tomorrow alive by doing the right thing even in the middle of the pandemic. On the darkest nights, the brightest stars shine.