Home-based care for Covid-19 must not put more people at risk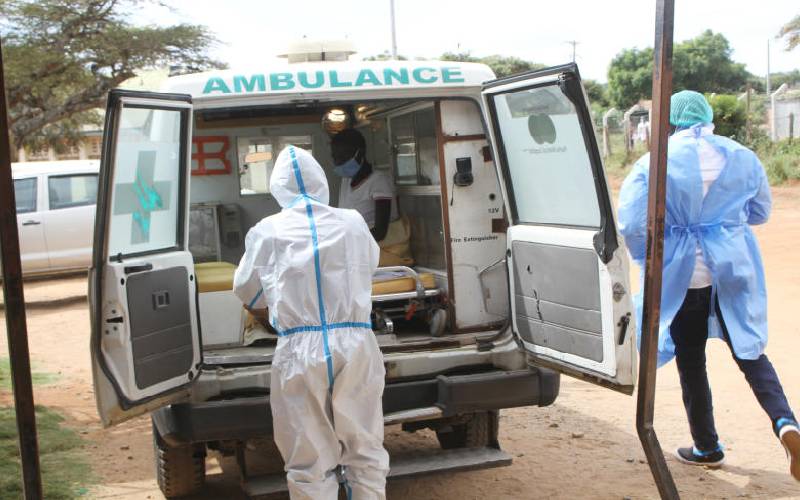 Daily data from the Health ministry shows Covid-19 infections in Kenya are on the rise. More people are testing positive every day, with the possibility that some of those who came into contact with them have contracted the virus.
With positive Covid-19 cases in Kenya going past the 3,000 mark, the current situation where those who are found to have the disease end up in quarantine facilities and hospitals has overstretched our medical services. Indeed, earlier projections that showed Kenya could have 10,000 positive cases by the end of April caused fear that our hospitals could not cope. A lot has happened since then in terms of equipping hospitals, but it is still not enough.
However, with more light being shed on the novel coronavirus, there is hope that some of the positive cases, especially those displaying mild symptoms and those who are asymptomatic - not displaying any symptoms - can be managed at home in strict adherence to laid-down rules. The World Health Organisation (WHO) has given the assurance that asymptomatic patients cannot pass the virus on to healthy people.
But, in as much as this is reassuring, caution is advised, especially because some scientists don't seem to agree with the WHO verdict. The government's decision to allow asymptomatic patients to be managed at home puts pressure off the public health system. According to Ministry of Health statistics, at least 78 per cent of Covid-19 cases in Kenya are either mildly symptomatic or asymptomatic. Decongesting hospitals by encouraging home-based care will free critical facilities - beds and ventilators - and make it easy to manage the serious cases in hospital.
The downside of de-congesting hospitals is that heavy responsibility is passed on to citizens who might not be materially equipped to cope with home-based care demands. Some of the demands specify that patients must stay in separate rooms, should not share towels, should have only one caregiver who must wear pers onal protective equipment and put on single-use N95 face masks. Besides, home-based care could prove counterproductive in homes with people aged over 65, pregnant women, little children, or those with heart, kidney or lung conditions since they are at higher risk of infection.
The government should, therefore, go out of its way to ensure home-based care does not give rise to more positive cases should patients and their caregivers fail to follow rules.