America must walk the talk on human rights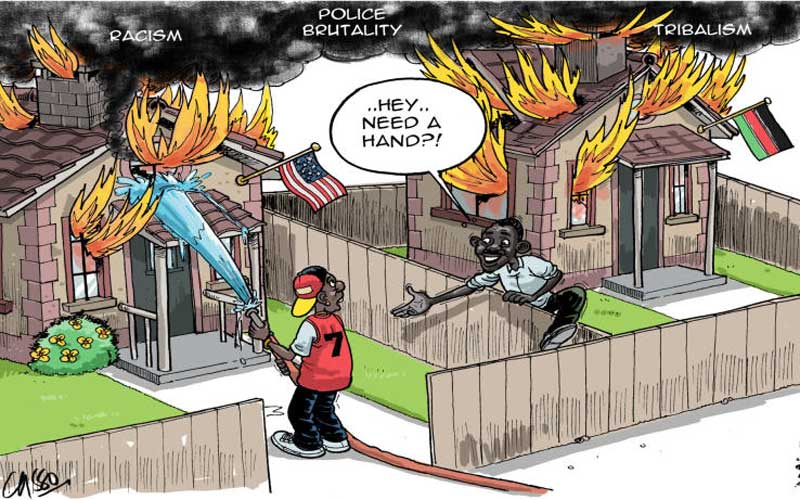 For days, demonstrations have rocked several cities in the United States following the killing of George Floyd, a black man.
Floyd was killed by a white police officer who responded to a call claiming Floyd had paid for cigarettes with a fake $20 note. The officer wrestled Floyd to the ground and knelt on his neck for nearly nine minutes. Besides the demonstrations sparked off by the inhuman act, many world leaders have condemned the senseless killing in a country touted as the most equal on earth.
The tragedy is US President Donald Trump, rather than condemn the act, has adopted a cavalier attitude to the demonstrations and demands by blacks, Hispanics and Latino living in the US. Not unexpectedly, Trump called the demonstrators terrorists who should be met with the full might of the military. Such attitude is unfortunate, only made less severe by senators, governors and senior police officers who have unequivocally told Trump off.
It is ironical that the US, a world renowned champion of human rights in Africa and elsewhere, does not feel constrained to play by the same rules. The US is widely recognised as the land of opportunity, but racism and mistreatment of non-whites belie that claim.
The racial problem in the US can only be tackled if top leadership acknowledges, rather than try to dismiss it. Blacks, as one placard by a demonstrator declared, helped build America and therefore deserve better treatment. Americans should take cue from Britain where top security agencies have vowed to tackle bias, racism and discrimination in any form. And as Pope Francis succinctly put it, the world cannot turn a blind eye to racism.