Quality training at medical schools crucial for the country's well being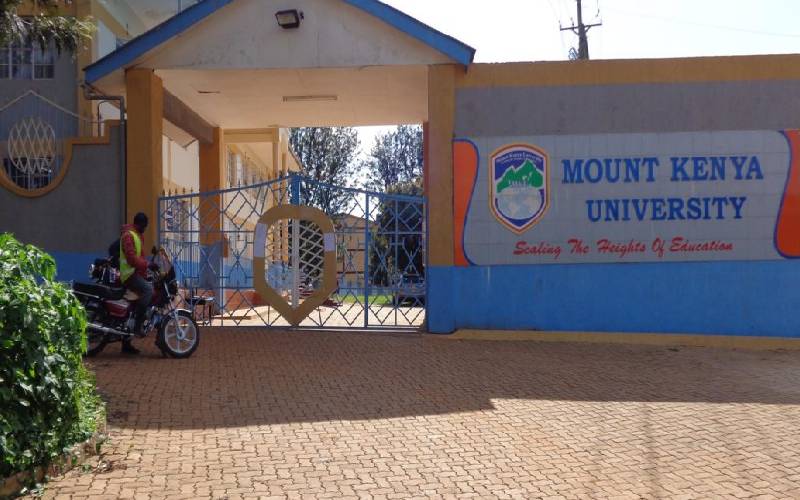 Local universities have in the recent past faced a barrage of criticism for producing graduates who fail to make the cut in the job market.
The main reason cited for this sad state of affairs is that most public universities have been commercialised, and therefore care more about making money, but at the expense of quality education.
In fact, the downward spiral of Kenya's university education can be traced to the advent of the so-called parallel or Module II programmes nearly two decades ago. This programme opened the door for institutions to admit extra students so long as the learners could meet the minimum admission criteria — and afford to pay higher fees than their government-sponsored counterparts.
Due to the high demand for university education created by the parallel programmes, universities opened satellite campuses to accommodate more students. The tragedy, however, is that there was no commensurate number of qualified teaching staff and facilities to deal with the deluge of students. In such a scenario, it would be a miracle to expect these institutions to produce well-rounded graduates.
However, be that as it may, it is shocking to hear that some Kenyan universities lack qualified staff and even facilities that are essential for them to produce quality doctors.
According to a study, only two public universities and a private one have fully complied with the teaching standards and guidelines that govern medical and dental training.
The schools of medicine reportedly suffer from problems ranging from unaccredited courses, lecturers who miss classes at whim, poor learning facilities, poor funding and heads of departments who lack requisite qualifications for the positions that they hold.
So dire is the situation that the joint report by East Africa Community Partner States National Medical and Dental Practitioners Regulatory Councils has proposed that one of the schools of medicine be closed. In addition, some of the most respected schools in the country posted low marks in the study.
Unlike other university programmes, medicine deals directly with the health of humans. That is why every Kenyan should be very worried. The possibility of our universities churning out half-baked graduates is stomach-churning.
Although we are aware that Education CS George Magoha is working hard to streamline universities to make them the giants that they once were, we urge him to first shine his spotlight on medical schools.
This is because the quality of health practitioners that these universities produce has a direct bearing on the health of our nation. It has bearing on national development too; as healthy people work hard to grow the economy.
Universities must strive to improve the quality of medical training by, among others, ensuring they have necessary facilities, optimal student numbers and qualified staff. Doing otherwise is playing Russian roulette with Kenyans' lives.