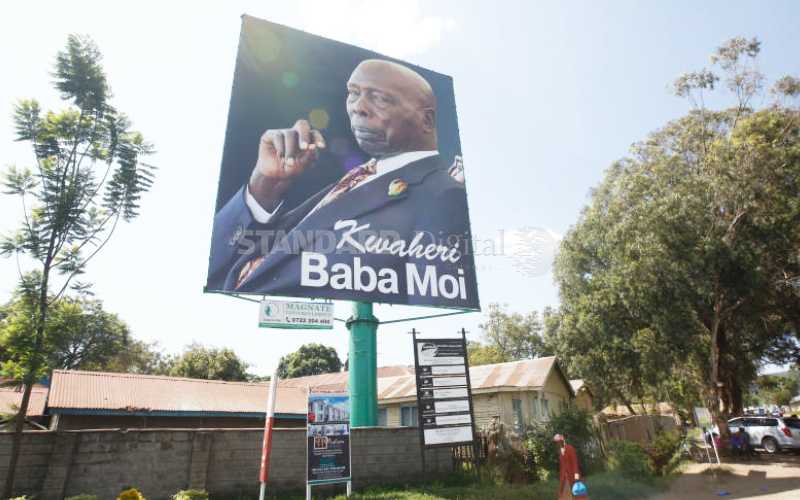 After a week of national mourning, President Daniel Toroitich arap Moi will be laid to rest at his home in Kabarak today. Thousands of Kenyans led by President Uhuru Kenyatta thronged Parliament Buildings to pay their last respects as the former President's body lay in state. Many others joined local and foreign dignitaries at Nyayo National Stadium for the funeral and national prayer day yesterday.
SEE ALSO: More police officers deployed as construction of Nairobi Expressway starts
In death as in life, Moi was the great unifier. Leaders from all walks of life, political friends and foes, no matter the tribe, colour, creed or gender gave glowing tributes to the man who led Kenya between 1978 and 2002. In one fell swoop, his death calmed down the rising political temperatures. It was gratifying to see the garrulous political class put aside their differences in respect of Kenya's second president. Amid the outpouring of grief, was a great display of who we are as a society. The country seized the moment to express its unity, love and peace. It was a celebration of the life of one of Kenya's foremost sons.
SEE ALSO: State to roll out instant fine for petty traffic offence
It was a befitting send-off for a man whose eventful public service spanned five decades - since joining the Legco as a Rift Valley representative in the mid-1950s to when he retired from active politics in 2002. No doubt, President Moi has left indelible landmarks that are key chapters in our history. Moi's enduring lesson is being mindful of other people's welfare. He demonstrated that to great lengths.Kenyans paid it back in good measure in the last one week. It was a time to be Kenyan: We care for one another; we are a brother's keeper and we are a resilient people. The heart-warming tributes from leaders from across the continent were reserved for a man who believed in pan-Africanism and whose influence transcended the Kenyan borders. Importantly, those eulogising the former president made a poignant statement; that there is life after death through our deeds and words and that it rests on us to make a choice about how we will be remembered; that we ought to make the best of the time we have because it is fleeting. Nyayo lived his life fully, no doubt. The period has also reinforced Kenya's place in the region as a beacon of democracy and institutionalism. Many will take pride and admiration in KDF's conduct of activities since the passing on of the former President from the public viewing of his body at Parliament Buildings to the national prayers at Nyayo Stadium. By according the former President a state funeral, President Uhuru Kenyatta as Commander-in-Chief and KDF are defending our values, our way of life, our collective will and most importantly our sovereignty, the same way Moi did when he left when his term ended in 2002.