Do whatever it takes to avert strike by lecturers
EDITORIAL
By Editorial | Jan 13th 2020 | 2 min read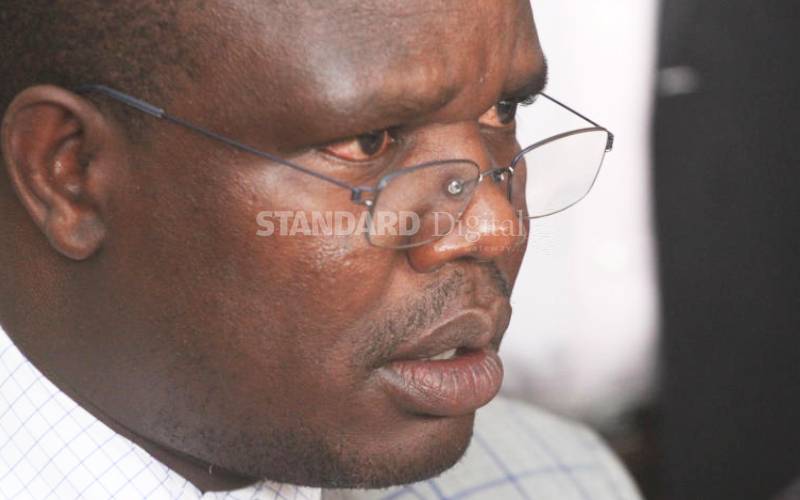 The Universities Academic Staff Union (UASU) has intimated that lecturers could soon down tools.
Last week, UASU Secretary General Constantine Wasonga (pictured) threatened to paralyse learning in universities. This was after it became apparent that lecturers will have to wait a little longer to enjoy increased perks that are due to them following the signing of the Comprehensive Bargaining Agreement (CBA) in October last year.
Though the new salaries were staggered over four years, the 30,000 lecturers who are beneficiaries were to receive their first windfall in November 2019. To date, however, they have not been paid, and the first payment has been pushed to July 2020.
Lecturers and other beneficiaries of the CBA, namely UASU, Kenya Universities Staff Union and the Kenya Union of Domestic, Hotels, Educational Institutions, Hospitals and Allied (Kudheiha) have every right to feel aggrieved.
Negotiations for the CBA were protracted, leading to a number of strikes by university lecturers between 2016 and 2018, but the concentration being in 2017.
The government has no plausible excuse for reneging on an agreement it willingly signed. The payment should have been factored into the budget and if there were any extenuating circumstances that impeded implementation, the honourable thing to do would have been to inform the unions well in advance.
But while pursuing what is rightfully theirs, lecturers should give a thought to students who bear the brunt of interruptions in their learning.
Extended stays in institutions of learning because of strikes not only undermine their confidence, these strikes are an economic burden to students and their parents. Strikes also lower the international ranking of our universities.