Government should declare an all-out war against cancer now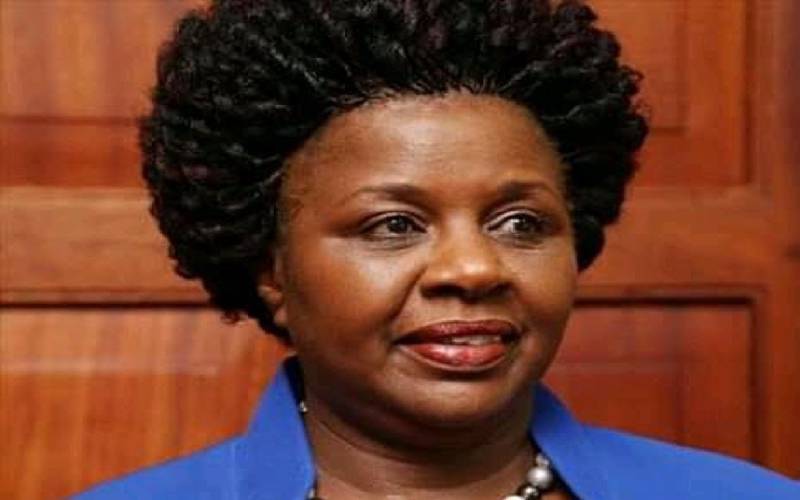 The death of Bomet Governor Joyce Laboso should serve as a wake-up call for Kenyans. Dr Laboso's death, caused by cancer, came only days after that of Kibra MP Ken Okoth who also succumbed to cancer.
Early this month, Safaricom CEO Bob Collymore also lost a long battle against cancer.
Many other Kenyans, most of them ordinary citizens, have been killed by the disease.
Cancer is the third leading cause of death today, after malaria and pneumonia. HIV/Aids takes the fourth position. An estimated 33,000 people are killed by cancer every year.
Estimates show that 133 people are diagnosed with cancer every day. That should give the Government good reason to declare cancer a national disaster.
What raises concern is the fact that cancer was not such a big health concern in Kenya until a decade or so ago. So, what changed and what should be done to rein in the killer disease?
While there are cancer-causing factors that we can do little about, it is clear some people have a hand in fueling the spread of this disease.
Last year, for instance, scientists warned that most of the milk and chicken sold in Nairobi were carcinogenic. The study, published by among others, the International Livestock Research Institute, said tests on half of all types of fresh milk, pasteurised milk, ultra-high temperature processed milk, mala and yoghurt — from informal traders in kiosks to high-end supermarkets — was contaminated with unsafe levels of cancer-causing aflatoxins.
Some of the vegetables sold in the city, grown using sewerage water, have, in the past, also been found contaminated with heavy metals, some of which can cause cancer.
News last year that sugar laced with mercury had found its way into the country makes Kenyans feel more exposed.
There is little doubt that some farmers and businesspeople have been blinded by the pursuit of profits and care less about human health.
This makes it imperative for the Government to step up not only testing and treatment of cancer, but also to establish mechanisms of ensuring that food — whether sold along the streets or in the supermarkets — is fit for human consumption.
Kenyans also need civic education on how to keep the disease at bay. Clearly, the Government has a lot to do to halt the cancer's deadly march.