Threat of Ebola is present, lets maintain vigilance at all times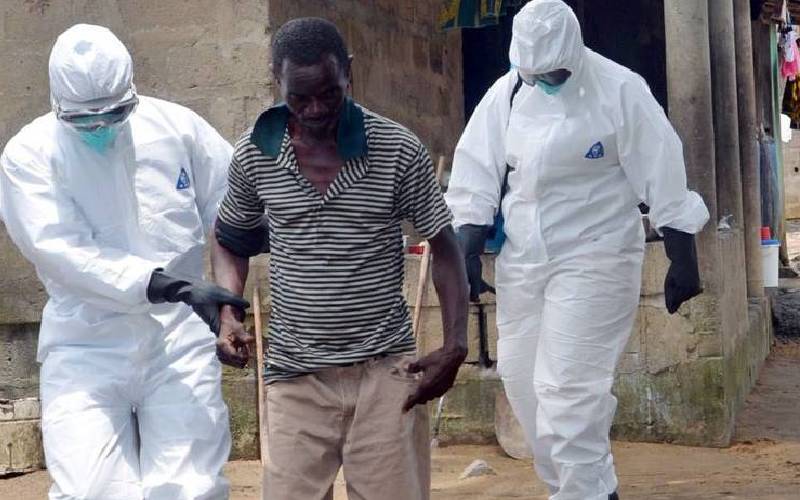 In response to fears of Avian and Swine flu outbreaks, the Ministry of Health has assured Kenyans there are no outbreaks.
This comes as a relief to Kenyans who had reason to worry after a 17-year-old boy died in a Nairobi hospital of what was initially suspected to be swine flu. However, medical tests have shown that the boy died of acute respiratory infection.
Yet despite that assurance, Kenya is still at risk of infections given its strategic location as an international transport hub. Regionally, Kenya is the preferred entry point for landlocked countries, some of which have had serious Ebola outbreaks. Thus, the threat of the Ebola virus cannot be treated casually.
Having ravaged the Democratic Republic of Congo in recent times, this hemorrhaging fever has been declared a global health emergency by the World Health Organisation.
That should put Kenya's health authorities on red alert, particularly because cases of the disease have been reported in neighbouring countries Uganda and Sudan.
Last month, a woman who had travelled from to Kericho and exhibited signs of Ebola was detained and examined at the Kericho County hospital for testMalaba borders. Lab results showed she did not have Ebola infection.
Another scare was experienced in 2014 after rumour spread that a patient had died on a plane at JKIA following an Ebola outbreak in West Africa. Be that as it may, there is heavy movement of people across the Kenya/Uganda border, which demands that health workers be on constant alert to monitor those coming into the county.
With experienced health workers who confronted an Ebola outbreak in Sierra Lone in 2014 deployed at border points, detection of Ebola cases should not present much of a challenge. Similar workers have also been deployed at airports.
Health Cabinet Secretary Sicily Kariuki has reiterated her earlier assurance that Kenya is prepared to handle an Ebola outbreak. Indeed, that should be the case.
In 2017, the government formed an Ebola Preparedness Response team with the target of training at least 60 per cent of health workers on how to handle an Ebola outbreak.
To demonstrate the seriousness with which it regarded Ebola, the government set aside Sh350 billion which, Kenyans hope, was put to good use.