Yes, we conquered the London Marathon!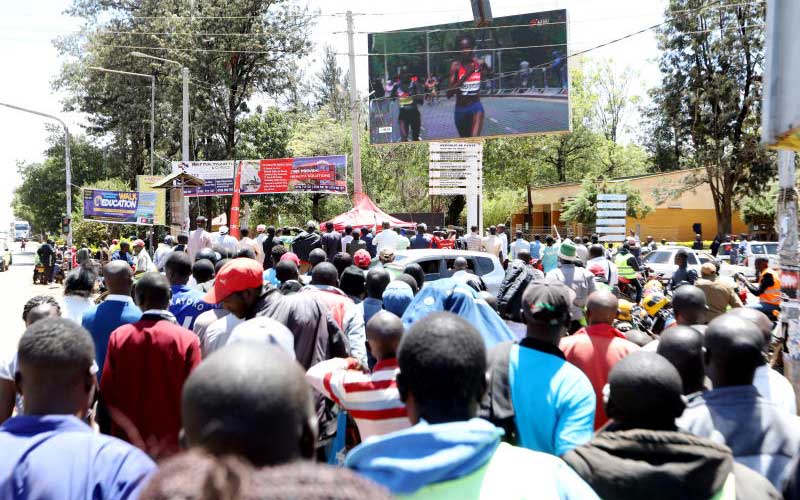 Kenya's reputation as the king of marathon was reinforced yesterday at the London Marathon. In the women category, Kenya took position one and two through Brigid Kosgei and Vivian Cheruiyot respectively while Eliud Kipchoge exhibited class to outshine challengers.
Kipchoge's time of 2.02.37, though marginally lower than the 2.01.39 record he set in September last year at Berlin Marathon, was a great improvement to the 2.04.17 he posted at 2018 London Marathon. In 2018, Vivian Cheruiyot won the London Marathon in 2.18.31 while Brigid Koskei posted a time of 2.20.13.
But in a purely Kenyan affair, Koskei turned tables on Cheruiyot to become this year's champion in 2.18.20 while Cheruiyot contented herself with the second position. That only reaffirms the spirit of competitiveness among Kenyan athletes. The government must pull out all stops in supporting our athletes, arguably the best ambassadors Kenya will ever have. The sad reality however, is that the government does little in support of athletes.
Complaints have been raised in the past over lack of kits, poor preparation and nonpayment of dues besides mismanagement of the sports docket where very little works. Empty promises regarding the construction of additional stadia continue to assail our ears while time ticks on the government.
Whatever diminishes our collective joy in the world of sports is not beyond the ability of the government to rectify, yet there being so much reluctance within government to remedy the situation beats logic.