Denial and blame game needless in the face of debilitating famine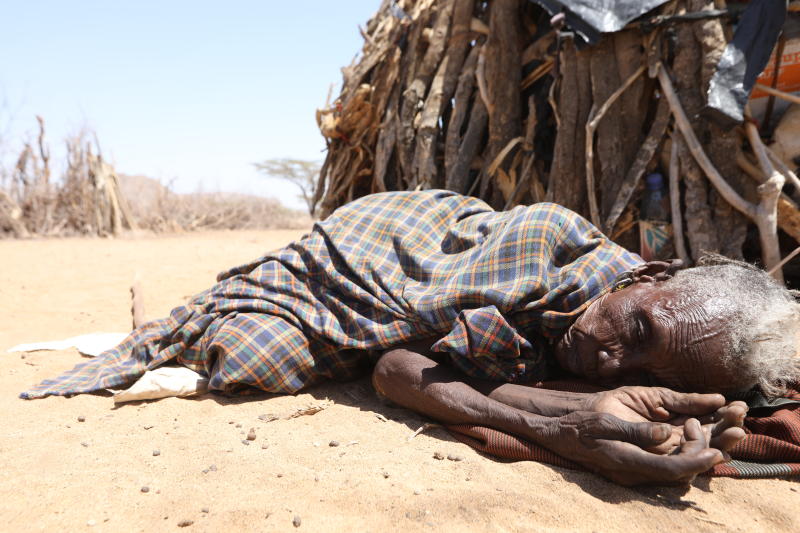 The debate over whether Kenyans have died from starvation arising from drought is inappropriate and out-of-place to say the least. That there is food scarcity and people are going without food, a basic human right is not in doubt and no amount to buck-passing will erase this naked truth.
What is exasperating and should have pricked the country's collective consciousness is that although we are in the 21 first Century, Kenyans are held captive by the weather and appear unwilling to learn from its past mistakes. For how long will a season's delayed rains continue to wreak havoc?
The predicament the country finds itself in every time the rains fail or are delayed is an indictment on Kenya's lack of preparedness. The situation also begs the question: How come authorities never heed research findings and for how long will knee-jerk reactions continue?
The government's continued denial of deaths caused by drought and the belated release of Sh2 billion to provide relief supplies to the hungry is manifestation that there has been dereliction of duty by those charged with ensuring we are food secure. The trend is all too familiar. Each time famine strikes, the government starts by denying the effects. Shortly afterwards, ministers convene press conferences to announce measures and to toss appeals. By the end of the drama, the damage is done. The government must stop its reactionary goofs every time there is famine and initiate deliberate policies which will boost food production without necessarily depending on rain-fed agriculture.
The government too must establish linkages and clear supply chains which ensure that cabbages and grains are not rotting in parts of Rift Valley while millions are starving in the arid North and Coast regions. Kenyans have of late been treated to appalling stories of money supposed to finance mega dams and irrigation schemes being squandered. This and the numerous appeals to Kenyans and the donor community will ultimately dampen the spirit of giving and cause fatigue. It is time every coin set aside in the name of famine relief is prudently and transparently used. There has been instances where millions donated by ordinary Kenyans and other donors end up being misused.