Three cheers for Stars as it makes return to elite tourney
EDITORIAL
By Editorial | Oct 15th 2018 | 2 min read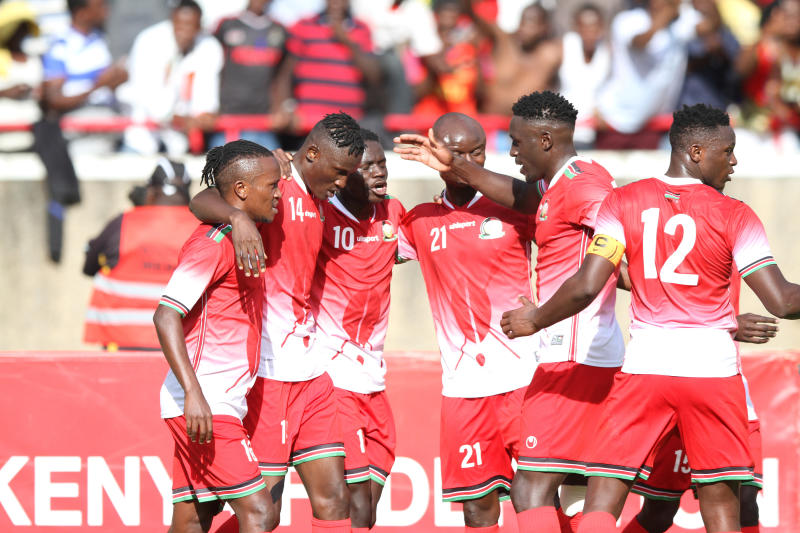 When Kenya beat Ghana 1-0 in the Africa Cup of Nations Group F qualifying match in September, Kenyans were ecstatic.
Given that Ghana is one of the best teams on the continent, it was no mean achievement for Harambee Stars who many had considered the whipping boys of African football. That win, however, proved that with good preparation and a resolve to go with it, nothing is impossible.
Harambee Stars' barren draw against the Ethiopian football team last week put the home team in better stead to qualify after Sierra Leone was suspended from group F. As such, all Harambee Stars needed was three points to make a tally of seven and qualify for the 2019 Africa Cup of Nations (AFCON) in Cameroon. Yesterday, Harambee Stars did not disappoint.
The team did the country proud by beating a determined Ethiopian side 3-0. Clearly, at the end of the game, the best team won. It was a sweet victory that revived hope and interest among soccer fans, particularly those who harboured doubts that Harambee Stars would qualify.
However, their skepticism was understandable when viewed against the fact that the last time Harambee Stars played in AFCON was in 2004. That long absence has been attributed in part to inadequate training. Our national team has lacked the benefit accruing from playing against established teams on the continent specifically to gauge its preparedness and improve in the weak areas.
This has been a failing of the government by showing perfunctory interest in the national team. This is best illustrated by the belated disbursement of funds to facilitate the Ethiopian tie and the equally belated inducements of monetary rewards 'if' the team won the return match.
Had this come earlier, Harambee Stars would, no doubt, be a formidable team as was the case in the 1980s. Yet another problem for the national team has been the conduct of clubs which withdraw their players from the national team for club assignments when their services are greatly needed.
Going forward, this must change. The Ministry of Sports and Sports Kenya should take a keen interest the national team and make investment in it to help it achieve its goals. Qualifying for AFCON is just a first step; Harambee Starsunder Coach Sebastian Migne should be facilitated to acquit itself in Cameroon next year. Well done Harambee Stars, you made us proud.