Amend law before party primaries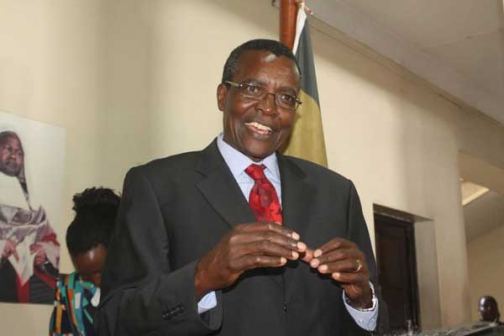 A proposal by Chief Justice David Maraga to introduce amendments to the Political Parties Act is quite timely. It is expected that amendments to the Act will allow disputes arising from political party primaries be resolved quickly.
In the CJ's proposal forwarded to the National Assembly, the Judicial Service Commission (JSC) will appoint temporary members to the Political Parties Dispute Tribunal to deal with disputes arising from nominations conducted by political parties.
Justice Maraga is spot on in seeking additional membership to the tribunal — the Judiciary must ensure that all complaints are expedited so that political parties have ample time to forward names of newly-elected candidates to the Independent Electoral and Boundaries Commission (IEBC).
Otherwise the principle of democratic choice would be subverted if politicians elected by voters during primaries are locked out of the electoral process because of administrative bottlenecks.
With the creation of more electoral offices under the post-2010 political dispensation, the tribunal should expect a flood of petitions if past actions by politicians are anything to go by. The sheer number of these elected officials —1,450 ward representatives, 416 MPs, 47 elected senators and 47 governors — suggests the number of petitions in these elections could be significantly higher than previous years.
Maraga's proposal about which courts will have jurisdiction to hear cases is worth considering — the CJ wants election appeals arising from the August 8 General Election to terminate at the High Court for MCAs, while those for Members of Parliament, senators and governors should terminate at the Court of Appeal.
This is a reasonable proposal and will help expedite cases that come before judges. Political parties are expected hold their nominations between April 13 and 26 then submit names of elected candidates to IEBC by June 24. This leaves the Political Parties Dispute Tribunal with only 18 days to deal with complaints from party primaries. With the anticipated flood of litigations, this period will barely be sufficient to thrash out all emerging issues arising from party primaries.
The ball is squarely in the legislators' court. As key stakeholders to the electoral process, they must move with speed to ensure that laws that govern elections petitions are enacted quickly.
In the coming days, MPs will be distracted by the elections fever, but with party nominations just round the corner, the legislators must act swiftly and pass the amendments. This means that Parliament must reorganise its calendar by placing this item in the front burner because failure to amend the Political Parties Act could have grave consequences.
Nairobi crying out for efficient transport
That Nairobi's mass transport system is in a sorry state is not in doubt. Therefore, plans to establish a mass transport system to cater for 10 million residents of the capital city and satellite towns must have elicited a fair amount of excitement. However, schemes to streamline the city's transport system have always been mooted, but either by design or default, they never take off.