We should not let this cartel culture kill our nation's soul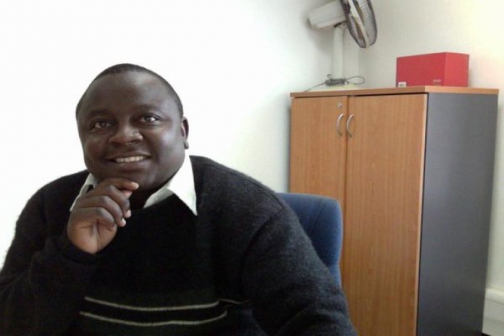 We have just under one year to the next General Election. Slightly over a month ago, then Chief Justice Willy Mutunga famously bowed out of office to pave way for the forthcoming momentous polls. It was a historic breakaway from time-honoured Kenyan tradition; you know, we'd rather die than leave office of our own volition. Before he paved way for a new Judiciary head, Dr Mutunga warned us that Kenya is in the vice-like grip of the underworld.
In other words, the mafia-like cartels that hold the four aces of the economy, politics, business and the law will take much more than Jubilee's spin and CORD's populism to break. Before Mutunga, President Uhuru Kenyatta pointed to his office and let us in on the unsettling fact that the tenderprenuers had woven their cobwebs there as well. Below these two high offices lies everyday evidence that institutions meant to serve the country may have at one time been sabotaged for narrow ends.
From land-buying companies whose directors keep being bumped off like targets in a video game, to the Sicilian Mafia-like shadowy fellows who reap billions from city garbage, political chaos, tenders and tax evasion rings and Sh50 from bars. We live in age of faith with saboteurs and wheeler dealers. So much that even youngsters have told pollsters they actually admire people who steal public cash and generally swim in dirty money. I mean, if those who stole exams got As today and now live off the top layer of the national broth, how can we convince our young ones otherwise? A man goes up to Standard Seven and thanks to the Luthuli Avenue underworld, he gets papers showing he is some expert in some field or other. He goes ahead to set up a ghost, briefcase company with some non-existent physical address and gets so many tenders he can sit back and retire to a life of playing sponsor to many mindbogglingly beautiful but unemployed campus graduates.
And a girl, after realising clients flee at the sight of her at the salon where she works, retreats to some shadowy body-figure surgeon for a facelift. She gets jabs in all the right places and voila, the next time you see her she is a tint-less socialite. Rich men with morals of an alley cat start hovering around her like houseflies around muck. Before you know it, she is driving better cars than some top-notch CEOs. And good luck with your moth-eaten campaign to have young girls work hard in school and get jobs after they read a socialite's rags-to-obscene-wealth story on social media!
We live in a modern-day jungle where money, in place of brawn in olden days, has become the be-all end-all of survival. If you can come by it somehow, we seem to have resolved, it will get out of whatever rut the method of its acquisition may land you in. It may seem perfect and fair, until you see where it leads.
In the fullness of time, the cartel culture leads to a situation where the filthy rich epitomise impunity, and where those who are not lucky only have faith are at the mercy of those who have it. And, if you live in this country, you have seen the signs. A man elopes with a poor man's wife and there is nothing "the poor bugger" can do.
A man steals a poor man's property and the peasant has no chance against the expensive lawyers, cost of suit, fare to court and the power of greased palms. A rich woman snatches your son and uses him as she pleases and you can go jump into the lake. Dear friends, if money, whether genuinely earned or acquired through sleight-of-hand, eventually trumps faith in our institutions, from that day there will be no turning back. Even the poor remain with one thing - pride. And the moment they start asserting their pride their own way after all institutions have looked the other way, we will be firmly stuck in a modern version of Thomas Hobbes's State of nature. Google that!