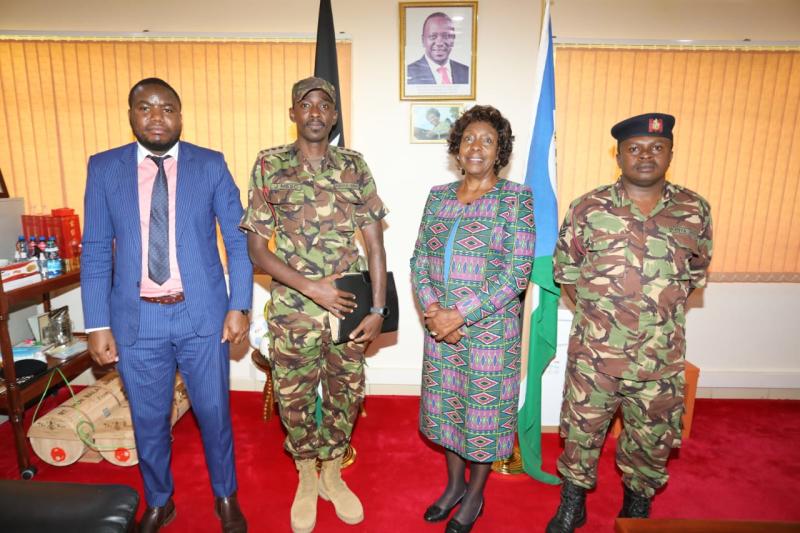 The military will set up patrol camps along the Kitui-Tana River border to stop community clashes.
Captain Julius Meso of the Kenya Defence Forces said the camps will act as buffer zones in Kathumba, Mandongoi and Mutha.
The border stretch has experienced frequent banditry attacks that led to residents' displacements.
"Kitui farmers have been attacked by gunmen posing as herders. We are working on finding a lasting solution to the problem," he said yesterday after meeting Kitui Governor Charity Ngilu.
The officer said one way of tackling the insecurity is to set up a stand-by force around the troubled area.
Captain Meso added that the conflict is fuelled by perennial drought in the area that has forced herders to drive their animals into private farms.
He said the security initiative was reached after collaboration between the Department of Defence (DoD) and the Kitui residents.
Ms Ngilu lauded the move, saying it will curb border insecurity that has frustrated residents for many years.
The illegal herders are believed to cross over from Garissa, Wajir, Mandera and Isiolo with thousands of their livestock, including camels resulting to bloody conflicts over water and pasture resources.
Residents said there is a need to flush out all camel herders who have illegally settled within Kitui County.