Tears and gloom at Embu hospital as families collect 15 bodies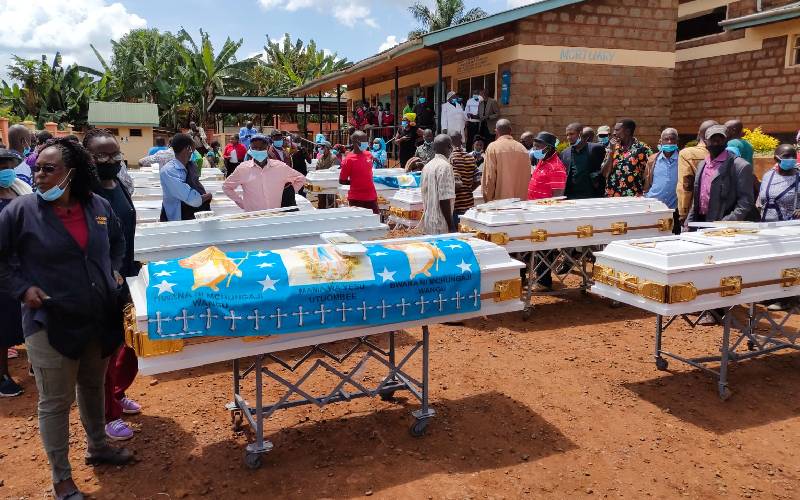 It was a teary moment at the Embu Level 5 hospital mortuary as families of the 15 Kivue accident victims collected the bodies for burial.
The bodies were displayed for viewing before a joint mass at Kivue Primary School in Mbeere North, Embu county.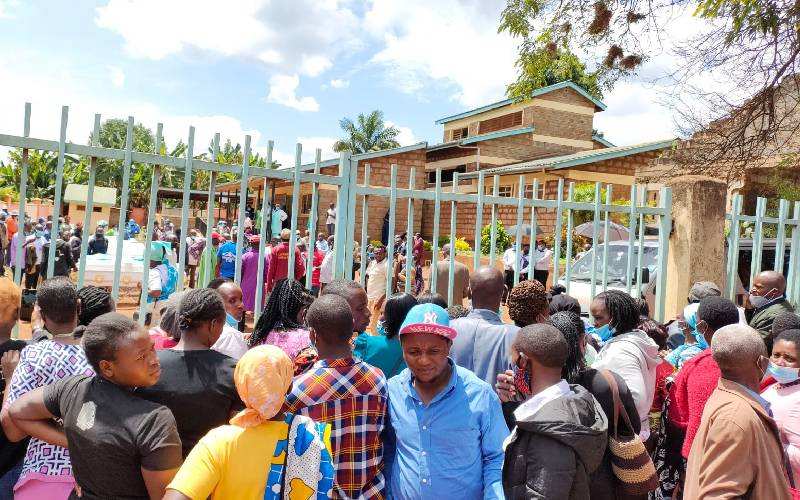 Although confusion marred the exercise as the bodies were removed from the morgue with some insisting to view at the morgue, Kenya Red Cross was on standby and helping the families to collect the bodies.
Isack Ireri, chair of Muminji disaster response committee which is organising the burial said the process of identifying and collecting the bodies was hectic the reason it took long.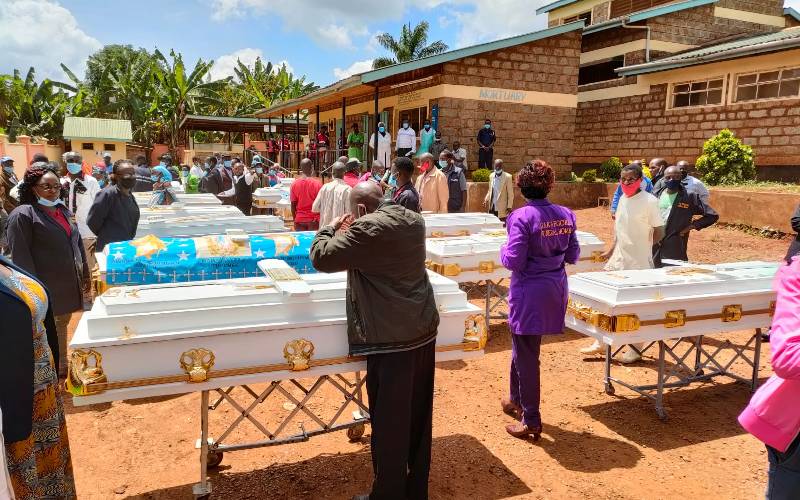 "We had intended to clear the process by 8am but this has not been possible as the process is long and we can't afford to make a mistake of mixing the bodies," Ireri said.
From the morgue, the bodies are taken to Kivue primary school that is more than 50 kilometers from Embu town.
Among those who perished in the accident is a mother and her daughter who were headed to Siakago to register the Inua Jamii program.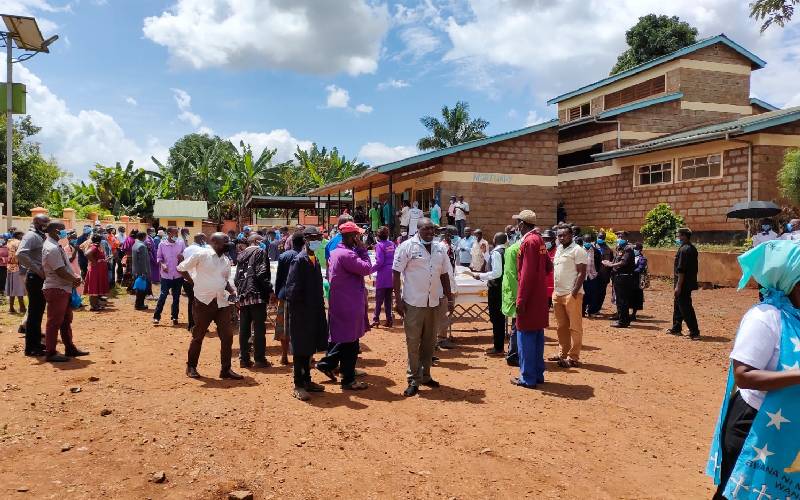 The 15 people succumbed after a 21-seater mini-bus last week rolled down Thura River bridge in Kamugu Village, Mbeere North in Embu County.
Area police boss Kivinda Kilonzo said the accident occurred after the vehicle ran out of fuel while climbing the steep bridge.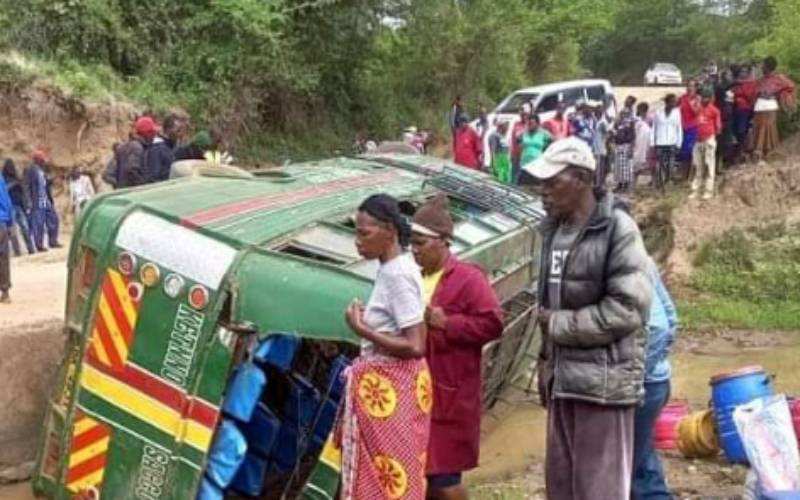 "The driver sent the conductor to buy fuel from a nearby filling station. Upon returning with the fuel and igniting the engine, the vehicle rolled back and plunged into the river," said Kilonzo.
The mini-bus, which belongs to KETNNO Sacco, was headed to Siakago Town from Gangara area.