Malaa residents fundraise to construct 13km road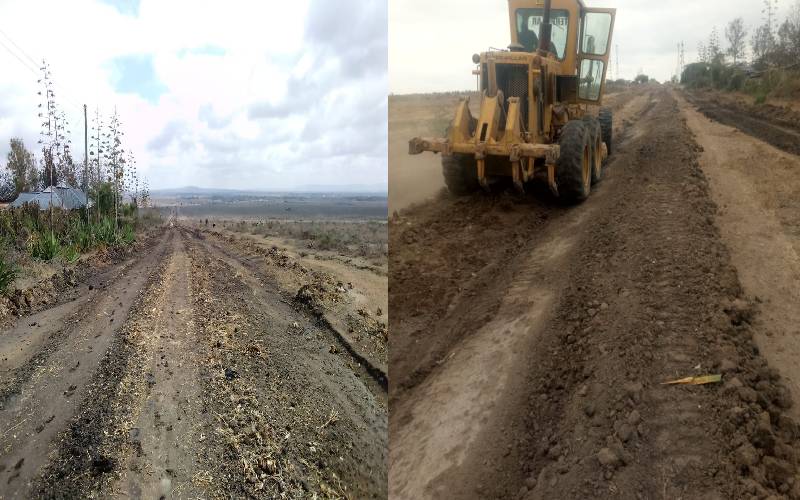 Residents of the KBC-Malaa area in the Matungulu Constituency have teamed up to construct a seven-kilometre road.
The locals contributed the money for the upgrade of the road, which was in a dilapidated state.
So far through the contributions, they have completed the grading of a 7 kilometres road that connects two markets of Malaa and Misuuni through Kangundo road in Machakos county.
They called on area Member of Parliament Stephen Mule and well-wishers to support them in the construction of the remaining 13-kilometres.
KBC-Malaa resident's association officials Erastus Muriuki and Juliet Onyango said the road serves many residents especially those connecting between Tala and Kangundo towns but had been neglected for many years.
According to the residents, placing marram and culverts on the remaining section of the road is too costly.
"We need the support of the well-wishers and the area MP to complete the road," the officials said.
They said it was unfortunate that politicians had used the road as a campaign tool over the years and disappeared in the thin air after elections.
The area MP in his remarks said he was aware of the plight of the residents.
"I am well aware of what they are going through. I will be meeting with them soon so that we can deliberate on how to complete the remaining section," he said.