IG Mutyambai orders investigation into killing of boda boda rider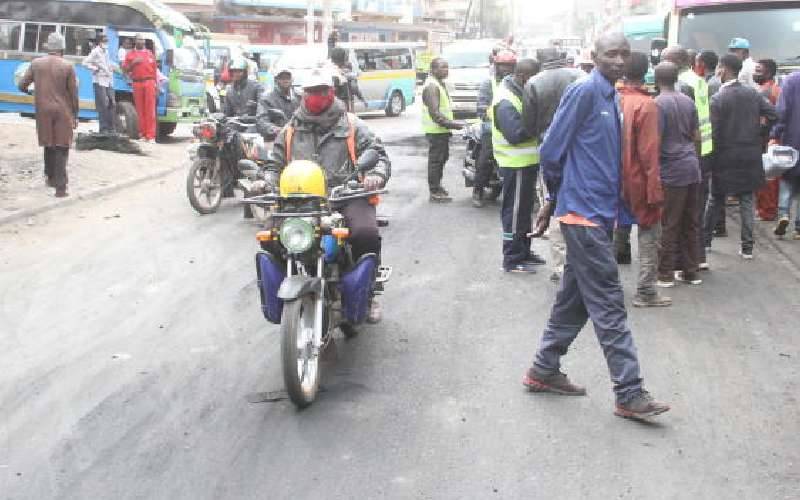 The inspector-General of Police Hillary Mutyambai has ordered a probe into circumstances that led to the killing of a boda boda rider in Iegembe North Sub County in Meru County.
Mutyambai said the outcome of the investigation to be conducted by the Internal Affairs Unit will guide the action to be taken against the officers involved.
"The National Police Service is saddened by an incident in Igembe North where a police officer has fatally wounded Mr Patrick Koome, a boda-boda rider. The incident arose during an operation to apprehend the said victim who had allegedly stolen the motorcycle and was on the run," Mutyambai said.
He said members of the public should remain calm and peaceful to allow for the completion of investigations.
The incident comes amid an increase of cases where police officers are accused of shooting boda-boda riders.
Last month boda-boda riders staged demonstrations in Nairobi after one of them was allegedly shot dead in an altercation with an officer.
The incident left an officer attached to Kamukunji police station admitted in the intensive care unit of one of Nairobi's main hospitals after he was beaten by the motorbike taxi operators who were protesting the alleged killing of one of their own.
The Independent POolicing Oversight Authority said it had commenced investigations into the matter.
On Citizen TV, Police Spokesperson Bruno Shioso, said the service is working hard to address the issues of increased police killings.
"We are working to address the issue, collecting data to understand the problem and bring in solutions. The IG's office has set up a directorate on chaplaincy and guidance and counselling to address the mental health of officers," he said.
Shioso said the service was implementing police reforms aimed at tackling police malpractice.
"We have various discipline mechanisms within the police service to ensure police are responsible and responsive to the needs of the people," he said.