Meru government commits Sh979m to settle pending bills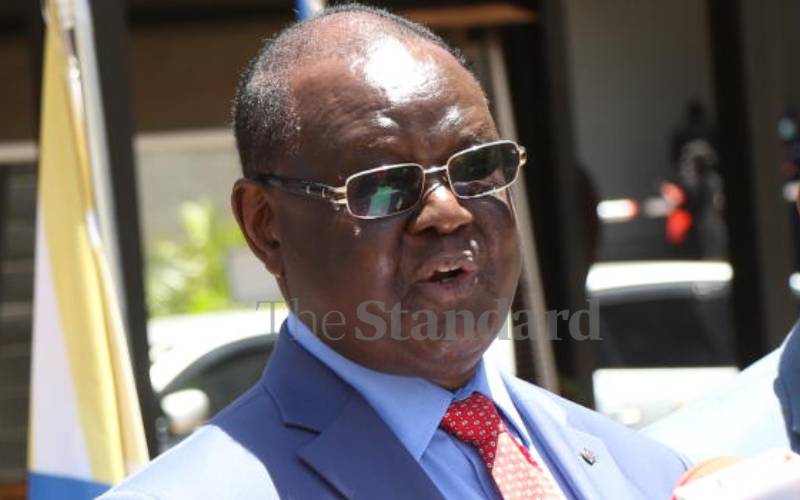 The Meru County administration has committed almost Sh1 billion to settle its pending bills in its first supplementary budget for this financial year.
From furnishing the governor's official residence to buying a new fleet of vehicles for the cabinet, the devolved unit also pledged to pay the pending bills totalling Sh978,954,807 through a monthly payment plan.
The development expenditure of the County Assembly is also to be increased by Sh28 million to facilitate the construction of the Speaker's residence.
The supplementary budget awaiting the approval of the Assembly shows the County Executive allocated Sh20 million to the Department of Public Service and Administration to purchase furniture and fittings for the Governor's residence nearing completion.
An additional Sh64 million will go towards the purchase of a new fleet of vehicles for county executives and the Water and Irrigation Department.
The Department of Public Service was also allocated Sh9.9 million to facilitate the face-lifting of the old county offices.
Assembly on Budget and Appropriation Chairman Patrick Mwirigi, who presented the supplementary budget in the Assembly for approval, said there was a need to reconcile all the pending bills by the end of the current financial year.
In the re-allocations approved by the MCAs, Mwirigi said there was a need to buy new vehicles for four county executives.
"Some CECs are using the old Subarus which keep on breaking down, especially on long journeys. The Water Department has no vehicles for engineers," Mwirigi said.
But Mwirigi urged the Executive to ensure their departments were committing money to development expenditure on time.
"Some CECs seem keen to commit (funds) to recurrent more than development," he said.
Naathu MCA Samuel Mutuura said the Agriculture Department was given an additional Sh69 million. He said the enhanced funding was crucial as food production remained the priority.
"Agriculture is the most important (department), and more funding ensures that more corners of the county are impacted," he said.
Mutuura said the construction of the Speaker's residence, for use by the current and future officeholders, should be expedited as per the directives from the Salaries and Remuneration Commission (SRC).
Majority Leader Victor Kariithi said the budget was a consultative affair and hoped all the recommendations would be followed through, "so that we can see a smooth end of this term."
Makena Muthaura (Nominated) said settling the pending bills was vital as some contractors who had committed finances to projects risked falling afoul of auctioneers.