Embu Court acquits two murder suspects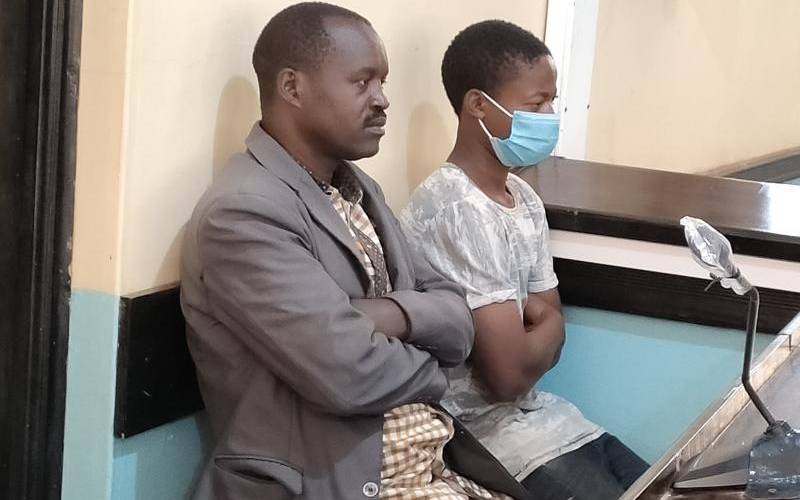 The High Court in Embu has acquitted two murder suspects after rejecting claims that the victim knew his alleged attackers.
Samuel Musyimi Mutemi and Genesio Mugambi Kathuri had been charged with the murder of Marclus Fundi Njiru in 2017.
But Justice Lucy Njuguna ruled that there was no sufficient evidence linking them to the murder which happened on March 8, 2017 at Kanthenge village in Mbeere North.
Justice Njuguna noted the circumstances surrounding the attack and identification of the assailants were not conducive for identification for the court to base a conviction.
"Having taken into account the evidence tendered by the prosecution and the submissions before me, I am satisfied that the prosecution has failed to prove all the ingredients of the charge of murder against each of the accused persons. The court finds them not guilty and hereby order that they shall be set free forthwith unless otherwise lawfully held," the judge ruled.
Njiru, who died later at Karira Hospital, had indicated to his wife that he had identified his attackers but, according to court documents, the same was not recorded at Siakago Police Station when the incident was reported.
The victim and a friend who was presented to the court as witness number one were walking home at around 8pm when they were accosted by two men, according to the evidence adduced in court.
The only witness to the attack is said to have escaped from the scene and later returned and took the victim to the police station and later on to the hospital where he died a day later.
The victim had allegedly told his wife that he was accosted for no apparent reason as he walked home with the friend.
A post-mortem report indicated that the victim succumbed to massive injuries due to blunt force trauma on the head.
While the only witness at the scene said the attackers had sticks, evidence from another witness was that the assailants had a panga. This was flagged as a contradiction by the judge.
Lady Justice Njuguna observed that the prosecution did not lend credence to the intensity of the light from a torch that the victim claimed to have used to identify the attackers.
"There was no evidence submitted in court to show the deceased and the prosecution witness knew the accused persons before the incident, which was necessary for the court to determine whether there was sufficient time within which they could recognise the assailants," read part of the ruling.
The court also found that the prosecution witness number one was not known to the second accused, who only knew him after the incident.