Hoteliers eye more business as devolution conference nears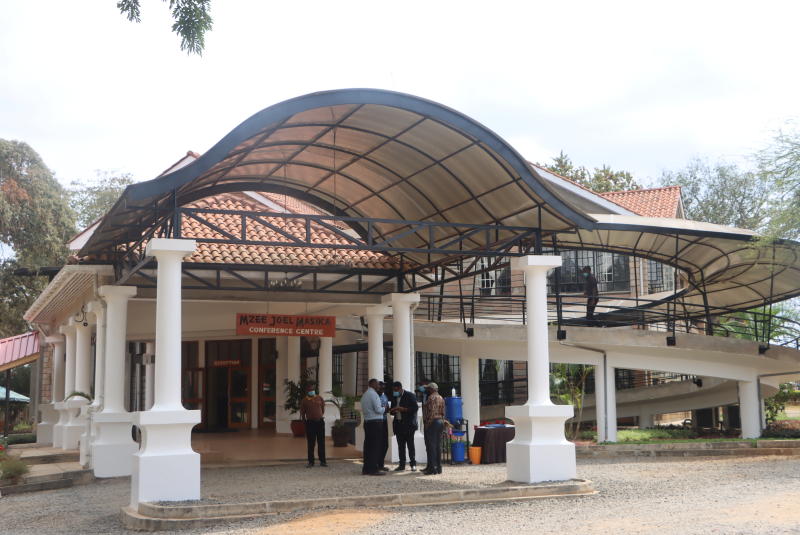 The Seventh Devolution Conference, which will take place from August 23-26, has spurred activity in Wote, with hotel owners angling for a piece of the action.
By yesterday, most of the hotels had met the required standards set by the Council of Governors (CoG) while others were still renovating in a bid to meet the Covid-19 protocols.
A spot check by The Standard revealed that most hotels and apartments in the area were fully booked ahead of the four-day conference.
At Kusyombunguo hotels, all the 72 executive rooms are fully booked. Lloyd Masika, one of the proprietors of the hotels, said the place had already been inspected by government agencies and approved as having met all required standards for hosting local and international guests.
"We have passed in all aspects, for the Covid-19 protocols and we are ready for the governors," said Masika.
The hotel located on the outskirts of Wote Town boasts of superb accommodation, conferencing, health club, and a swimming pool.
At the centre of the town is Le Panda hotel. The manager, Stephen Nzioka, revealed that their rooms are fully occupied for the conference, starting from August 22.
Le Panda and Bella Rosa hotels and restaurant with 51 rooms have recorded 100 per cent booking for the period.
"We have modified our facilities to maintain social distancing. We have reworked the sitting arrangement, and installed hand washing points, sanitisers and thermo guns for temperature checks," said Nzioka.
Other hotels around such as Mami Resort, Kelvian, Acacia and Kilimani Breeze have also been aggressively marketing their premises to attract visitors.
At Kilimani Breeze hotels, general manager Rodgers Muthui said they had introduced special packages.
"We have enough space for tents if need arises, but for now we can host up to 600 guests," said Muthui.
The hotel located on the hilly upper side of the town offers visitors a serene environment and spectacular view.
The 1,000 delegates are expected to be housed in Wote town, Makindu and the excess will spill to hotels in Machakos town.
Due to the effects of the Covid-19 pandemic, the hotel industry experienced a decline with many establishments laying off workers, but the conference has offered the sector a lifeline.
Most hotels have hired more personnel to deal with the expected high number of guests.