Kitui priest facing aggravated assault charges on his lover and child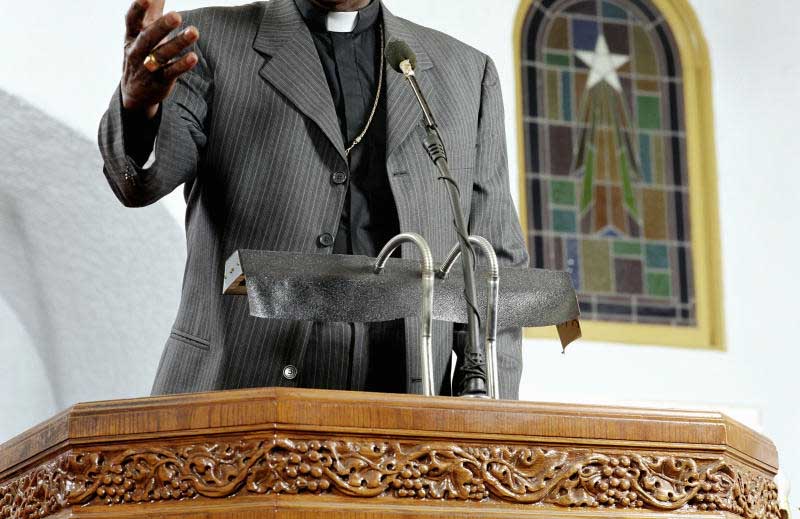 A Kitui Catholic priest accused of attempting to kill his lover and her child will know his fate on June 16, 2021.
Japeth Mwove appeared before Kitui Chief Magistrate Stephen Mbungi where it was expected that a judgment would be passed on him after a five-year trial.
The magistrate, however, said that the ruling was not ready due to a power outage that hit Kitui town and its environs over the weekend.
Mwove is charged with causing grievous body harm to Veronica Musali, his lover and her child born out of their romantic relationship on November 16, 2015.
According to testimony presented in court, the vicious attack that left the minor blind and unable to walk, happened within Muthale village in Kitui County after the priest invited the Form Two student to Kabati Parish offices to discuss how to raise the child.
According to the testimony of Veronica, Mwove had earlier denied fathering the child but only caved in when DNA results proved he was the biological father.
The woman told the court that while she was on the way to visit Muove as earlier agreed, the priest, who has since been excommunicated, kept calling and changing the meeting venue only to emerge from the side of the road and pounced on her with a blunt object.
It was around 10 pm.
She claimed that the man whom she recognised hit her on the head and she fell. The assailant then launched an attack on the child who was strapped on the mother's back and clobbered her on the head.
"I saw blood oozing from her nose. He continued hitting me and after I pretended to be unconscious he fled," she told the court. The mother and child were later rescued by villagers and taken to Muthale Mission Hospital where they were admitted for several days.
During the trial, Veronica, now 23, told the court how the priest lured her into an intimate relationship while she was a Form Two student aged only 15. He would buy her sweets and other presents, she told the court.
Mwove was then serving as a priest at Nuu Parish in Mwingi Central.
She would soon drop out of school after falling pregnant. When the pregnancy came to light, the Catholic diocese transferred Muove to Kwa Vonza and later to Kabati Parish where the attack happened.
Those who gave testimony on behalf of the woman told the court that the Muove was out to kill Veronica and their child to conceal evidence and salvage his priesthood career.
On one occasion, the girl wrote a personal letter to the then Kitui Catholic Bishop Antony Muheria detailing her ordeal in the hands of the father of her child. This prompted an internal investigation against Muove.
Mwove denied all the charges against him, saying that the woman was out to tarnish his name