DCI camp in Machakos as NLC officer is buried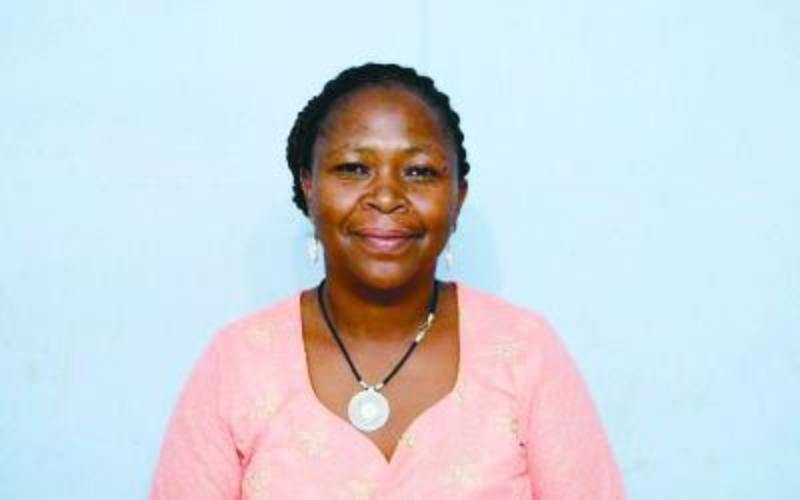 Security agencies have been challenged to unravel the mystery surrounding the murder of senior National Land Commission (NLC) official, Jennifer Wambua.
Several leaders who joined dozens of mourners at Ms Wambua's funeral service at the Machakos Golf Club yesterday demanded that the perpetrators of her killing be expeditiously hunted down and brought to justice.
The calls for justice came even as investigators from Nairobi pitched camp at the nearby Machakos Police Station as they widened their probe into Wambua's murder.
The investigators from Nairobi spent the better part of the day reviewing the investigation file into a car accident that occurred only weeks before Wambua's death. They want to establish if there was any relationship between the March 6 accident in Machakos town and her death.
Records at the Machakos traffic department indicate that Wambua was alone in her car at the time of the accident. The report states that Wambua rammed into the other vehicle, which was headed to Nairobi.
Both cars were slightly damaged. Machakos traffic officers referred the matter for compensation by the respective insurance companies, according to sources familiar with the matter.
The homicide investigators are seeking to understand the nature of the accident and verify if it was an attempt on the life of the Commission's deputy director of communications.
A special investigations team comprising of officers from the DCI homicide, Kilimani DCI, and the Crime Research and Intelligence Bureau has been constituted to probe Wambua's death.
The car accident theory is one of the credible leads that the investigators are following so far. They are also looking into the possibility that Wambua's death could be linked to a series of criminal court cases in which she had testified in court.
Yesterday, Machakos Town MP, Victor Munyaka, his Yatta counterpart Charles Kilonzo, and former Kibwezi legislator, Kalembe Ndile termed Ms Wambua's death as an 'escalation of impunity' in the criminal underworld of land cartels.
"We will petition Parliament to establish an inquiry not only into the death of Jennifer but also into dozens of other reported deaths across the country which have been linked to land matters," Dr Munyaka said.
Munyaka said the Directorate of Public Prosecutions (DPP) and Directorate of Criminal Investigations (DCI) should be involved in dismantling the criminal ring which is involved in the execution of witnesses in land disputes.
His sentiments were echoed by Kilonzo, who demanded that her killers be brought to book. "We know that she was a State witness in a land case. We will give investigators time to do their job."
NLC chairman, Gershon Otachi eulogized Ms Wambua as a jovial and dedicated officer who discharged her responsibilities with utmost diligence.
Jennifer's husband, Joseph Komu eulogized her as a wonderful companion. "You were much more than a dear wife and a mother of our two children. We grew from strangers to friends and eventually as husband and wife. All I can do is be thankful for having you in my life for the past 27 years," he said.
Wambua went missing on March 12, 2021. Her body was later found dumped in Ngong forest the following day.
Tano Bora most tactful predators
The five cheetahs can skilfully bring down huge prey such as zebras, wildebeest, and elands, as opposed to other cats of similar size that hunt small