Man confesses to using cannabis for 49 years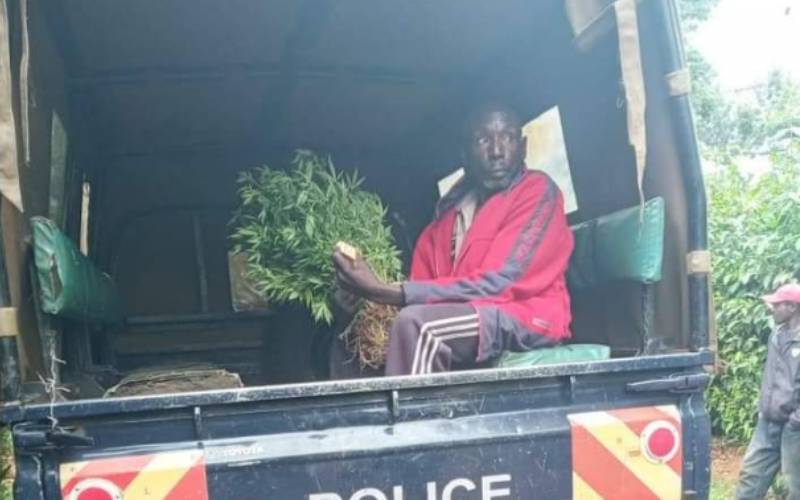 A man from Mugui village in Embu East sub-county who was arrested for planting cannabis in his farm said he has been using it as a vegetable since 1972.
Gerald Njiru Ireri accused the area chief of uprooting his plants without his consent saying they have medicinal value.
"I am a God-fearing man and the chief has uprooted my plants without my consent. This is a traditional herb which needs to be adopted for its medicinal value," he said.
Njiru revealed that he was introduced to the plant by a man (Gacathi Mbui njiru) who used to live in the forest in the early 1970s and claims to have used it to cure a woman who had a large cancerous wound sometime back.
His wife, who also arrested, said she has been uprooting the drug but her plans to discourage her husband from planting cannabis fell on deaf ears.
Mark Nyaga, the area chief, said he received information from members of the public that a man had a nursery of cannabis and immediately swung into action.
Nyaga said the suspect previously served two separate jail terms over the same issue and gave a stern warning to those engaging in the business.
He further said they had launched a crackdown to establish where the man supplies the drugs.