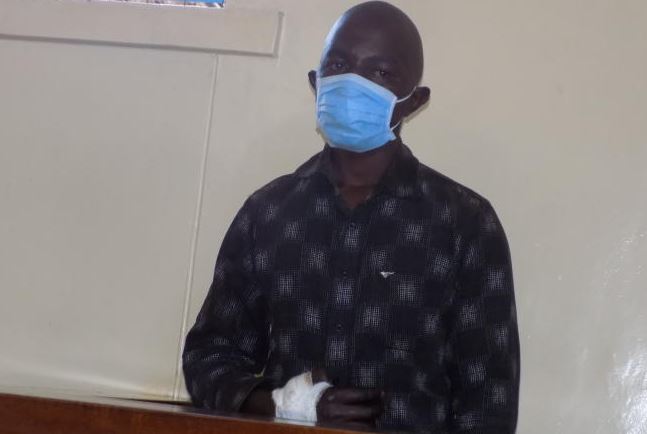 A suspected thief who sustained a gunshot wound after he and his accomplices accosted police with machetes has been imprisoned.
Silas Njeru Nthenge pleaded guilty to being found in possession of a stolen electric timber sawing machine worth Sh100,000 at Shauri Slums in Embu town on June 23 this year with others not before court.
The Prosecution narrated that police who were on patrol came across the convict and his accomplices carrying the heavy machine believed to have been stolen and ordered them to surrender.
However, the suspects instead of surrendering accosted the cops wielding their machetes to attack them but the officers shot at them injuring Nthenge on the arm, before they all escaped.
The court heard that Nthenge went to seek treatment for his wounded hand before the police were tipped off and arrested him and charged him with the offence as the others were being pursued.
Senior Resident Magistrate Tony Kwambai fined Nthenge Sh50, 000 cash or a 2-year jail term if in default.
Nthenge whose hand was still in a plaster begged the court for forgiveness, saying he was a casual labourer with children depending on him and that they would suffer if imprisoned.
The magistrate said in awarding the sentence he considered that the suspect was a first offender and had accepted his offence immediately.
The convict couldn't raise the fine and was escorted to Embu G.K prison to serve the sentence.