Smuggled goods slowing the fight against pandemic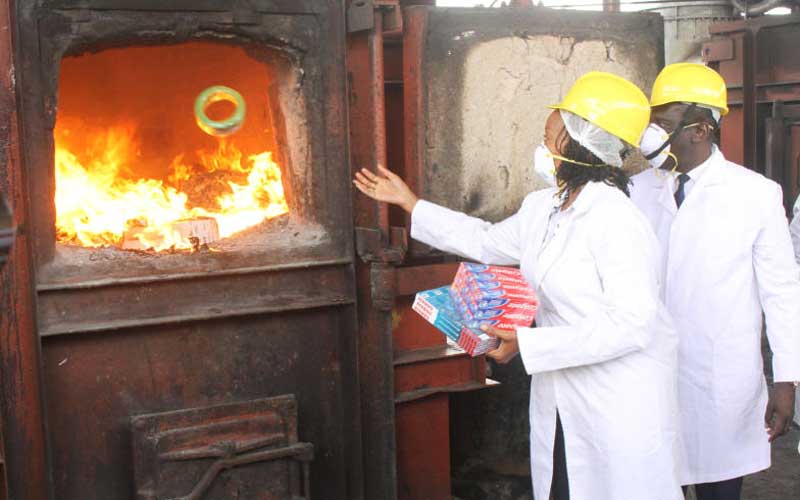 The fight against Covid-19 pandemic will not be won if smugglers continue bringing counterfeit goods into the country.
Industrialisation and Trade Cabinet Secretary Betty Maina has warned that as the country puts efforts to fight the global disease, unscrupulous business persons are taking advantage to sell counterfeit goods.
In a speech read on her behalf by Trade CAS Lawrence Karanja during the destruction of counterfeit products worth Sh27 million in Athi River yesterday, Ms Maina said the impounding and destruction is proof of the government's seriousness and commitment to rid the country of fake goods.
"If you look at the description of these goods, you will feel disturbed. Most of
them are of poor quality, meaning they have no value to the consumers. Some of them like electric cables and circuit breakers can cause danger and result to health and safety issues," she said.
The CS noted that with support from the Trademark East Africa, the Ministry of Trade and Industrialisation is finalising the national baseline survey on illicit trade. The report will be launched on June 10 during the World Anti-Counterfeit Day.
Some of the goods destroyed through burning included face masks, medicines, clothing, electronic items, cosmetics and stationary, which were replicas of some popular local and international brands.