CDF General Mwathethe visits KDF in Somalia, praises them for peace efforts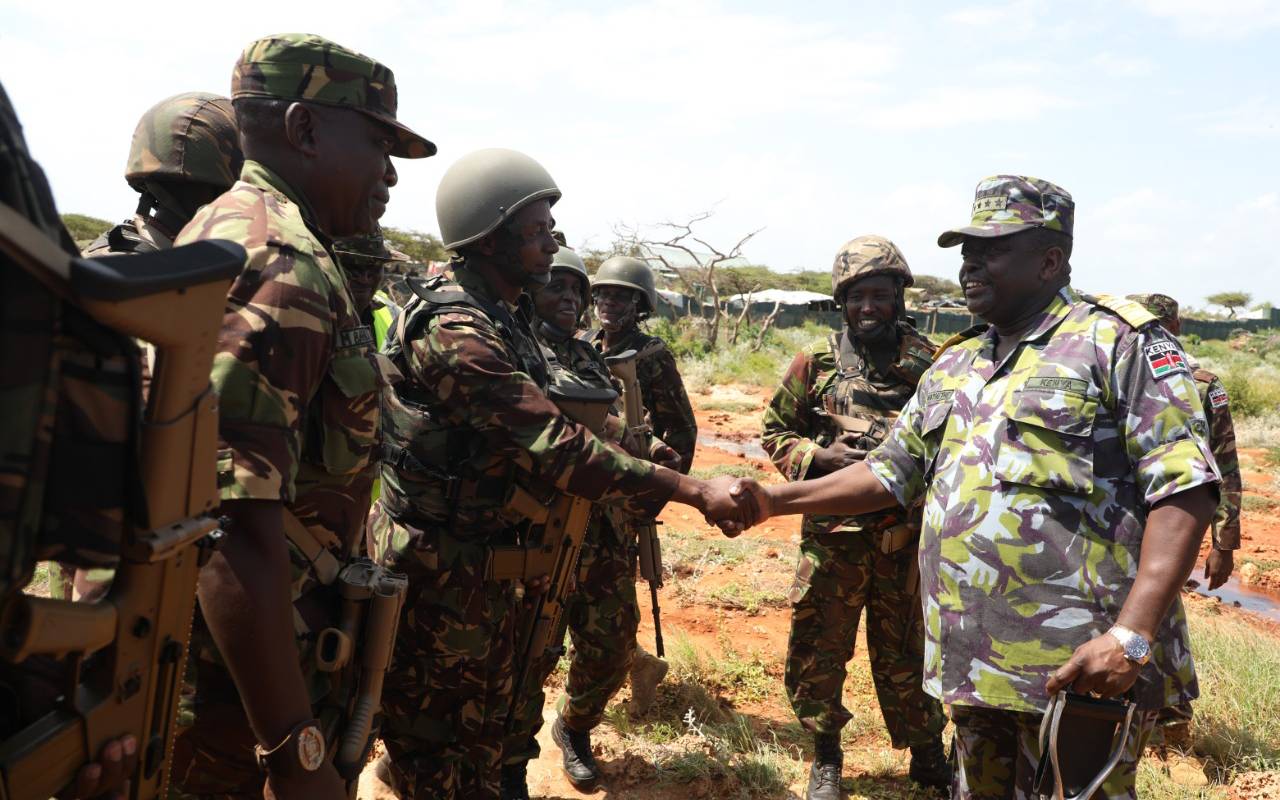 The Chief of the Defence Forces General Samson Mwathethe alongside other top-ranking security officers flew to Somalia to visit the Kenya Defence Forces (KDF) serving in Africa Union Mission in Somalia (AMISOM) to restore peace in the region.
A press statement from the CDF revealed the mission was primed for making an assessment of the peace efforts and bonding with the officers during the festivities.
In his visit to Kuday Forward Operating Base (FOB) in Badhadhe District, Lower Juba in Somalia, Gen Mwathethe praised the soldiers for their dedication which he said had yielded the fruits of peace and normalcy.
"I have come here today to bring Christmas and New Year greetings, first from our Commander-In-Chief, His Excellency President Uhuru Kenyatta and also from KDF fraternity at home. They are proud of you and of the successes you have achieved during your tour of duty," he said.
He assured them that they were not forgotten and that the government was fully attentive to ensuring their wellbeing.
"Even when you are here, we want you to know that we are thinking of you, we can never forget you. We wish you well and success in the execution of your mandate in Somalia," Gen Mwathethe said.
He stated that Kenyan efforts in joining the fight against the terrorist group Al-Shabaab in Somalia was the only way for securing her borders, and flashing out terrorist activities in her realms.
"We are in Somalia because we know that if Somalia is free of Al Shabaab and terrorism, Kenya will also be free of the scourge. We must, therefore, ensure that we destroy the enemy here, to guarantee the destruction of the enemy at home. Our actions and successes here will safeguard a Kenya, devoid of fear of terror attacks that have from time to time been launched at home," he said.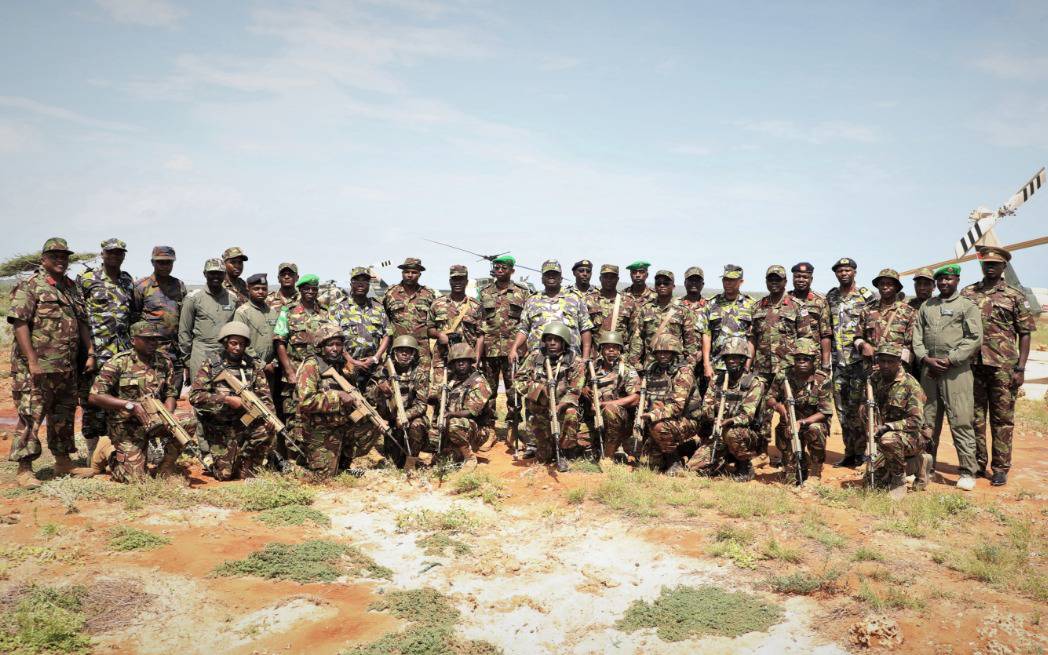 He added that such peace-keeping missions by the KDF soldiers in Kuday had changed the lives of the local population as well.
"I am thankful that you continue to have good relations with the local population. I know they thank God for your presence here; you have assisted in building schools and improved existing infrastructure and medical care for them. This is commendable," the CDF said.
He was accompanied by the Commander Kenya Navy Maj Gen Levi Mghalu who also addressed the soldiers and thanked them for keeping the Kenyan flag flying high through the peace-keeping missions.
Also accompanying the CDF were General Officer Commanding Eastern Command, Maj Gen Ayub Matiri, Director of Military Intelligence Maj Gen Said Farah, Sector Commander, AMISOM Sector 2, Brigadier Dickson Ruto, Sector Commander, AMISOM Sector 6, Brigadier Juma Mwinyikai, Chief of Operations Headquarter Kenya Army, Brigadier William Shume, among other Senior Officers.