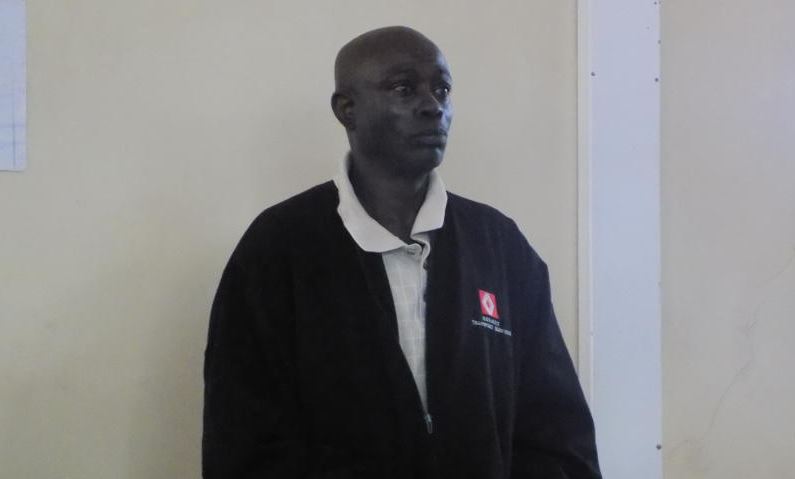 An administration police (AP) officer who killed 10 people as he pursued lover he suspected was cheating has been jailed for 20 years.
Peter Karanja was on night duty at the then Mbeere North District Commissioner's residence when he walked to nearby bars at Siakago market, Embu, to look for his girlfriend. When he didn't find her, he turned his G3 rifle on patrons.
The former policeman killed Anthony Mwaniki, Frida Ng'endo, Kenwin Muthomi, Agostino Kinyua, George Ng'ang'a, Domisiano Muchira, Ephantus Munyi, Rachel Muthoni, Wilfred Gitonga and Fredrick Okwako on November 6, 2010.
Gitonga and Okwako were his AP counterparts based at the Mbeere North DC's office. He shot them dead as they tried to restrain him.
The court heard that Karanja had been informed that his girlfriend was cheating on him.
Read More
At around 11.30pm, he excused himself to go to the toilet but instead walked down to Siakago market about half-a-kilometre away, stormed into several bars looking for his girlfriend and sprayed patrons with bullets when he couldn't find her.
He later surrendered himself to the police after he ran out of bullets. The girlfriend survived as he did not find her.
Embu Resident Judge Florence Muchemi handed him 20 years for each of the 10 counts of murder he was facing. The sentences will run concurrently, meaning he will only serve 20 years in jail.
His lawyer, Victor Andande, had pleaded for a non-custodial sentence, saying that the former policeman was remorseful and that he suffered from a terminal illness.
However, the magistrate declined, saying the offence was too serious as he had murdered 10 innocent people who had not provoked him.
Muchemi said the sentence would serve as a lesson to others with the intention of committing a similar offence.
The court gave Karanja 14 days to appeal the ruling.