Kitany's uncle narrates how he chaired her wedding ceremony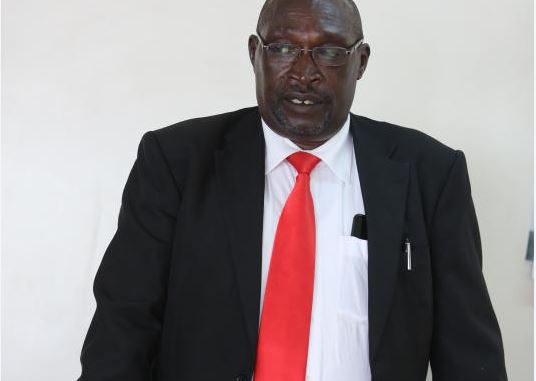 Marianne Kitany's uncle told court he chaired a meeting held to plan Kitany and Meru Senator Mithika Linturi's traditional marriage ceremony.
Andrew Chemutai, who appeared before Magistrate Peter Gisora to testify in a divorce case filed by Kitany, said he hails from the Koitalel Samoei clan of the Nandi community, and has known Kitany since she was a child.
The 63-year-old farmer said Kitany had a Nandi customary marriage in 2016, and that the ceremony took place at her home in Nandi.
Mr Chemutai added that he first met Linturi when he came to Nandi during the marriage ceremony.
Kitany is a former aide at Deputy President William Ruto's office.
The witness told the court that his brothers appointed him to be Kitany's father.
He added that he was aware that Kitany had divorced her first husband and that he witnessed the wedding between Kitany and Linturi.
"The first time I heard about Linturi was in March 2016 when I was told he wanted to marry Kitany," he said.
He told the court that he chaired the meeting where Linturi was asked what his intention was.
He also said Kitany travelled to Nandi to welcome the visitors.
Chemutai told court that before the visitors arrived, he took the opportunity to interrogate Kitany about Linturi.
"Kitany told me that she wanted to get married to Linturi and I asked her about the period they had been together," added Chemutai.
He said he also asked her whether she would be happy with Linturi and how they would manage their resources. According to Chemutai, Kitany said she would be happy and that they would be able to manage their properties.
Kitany also told him that they got along and had been living together.
"We were satisfied with the answers and waited for the guests who were to arrive the next day," added Chemutai.
He said they woke up very early and prepared for the guests who arrived at noon.
"They came with a big car and we talked with mheshimiwa (honourable) alone," added Chemutai.
While being cross-examined by Kitany's lawyer Dunstan Omari, Chemutai said that he was the chairman of the marriage planners and that there were no minutes recorded because there was trust.
The court was informed that there were no videos or photos of the meeting but they were later taken outside the house.
He said that they later called Kitany and asked her if she was ready to marry the senator and she said yes.
He testified further that Linturi gave them Sh100,000 as dowry and that he was the one who received it.
"Mursik (traditional sour milk) was brought and all of us drunk as a symbol of agreement," he added.