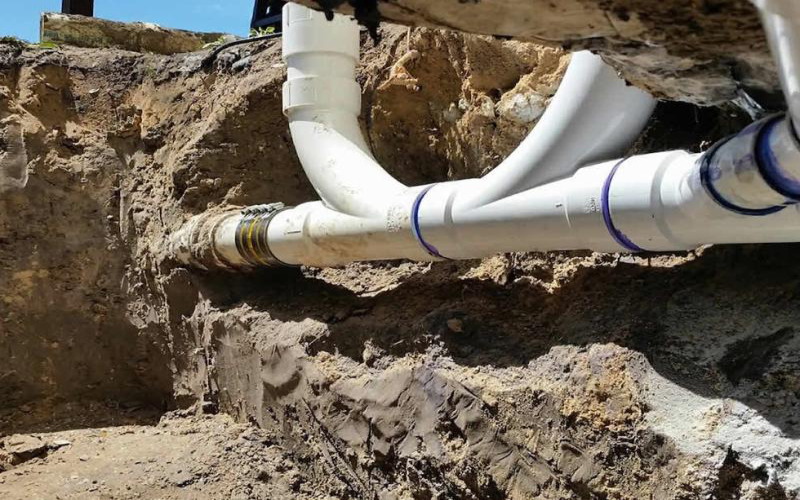 A case of the proverbial fight between two bulls that leaves the grass to bear the brunt has befallen Machakos residents. Two public firms are embroiled in a fierce dispute over the ownership and control of a sewer line in Athi River Sub County in Machakos, a situation which has left several households detached from line. Export Processing Zone Authority (EPZA) and Mavoko Water and Sewerage Company (Mavwasco) are fighting over the management of the sewer line serving the entire Mavoko area EPZA, which claims to have used Sh700 million to put up the sewer line in the 1990s, insists it has the exclusive rights to continue levying sewerage handling fees to thousands of households and industries in the Machakos.
SEE ALSO: Mutua reshuffles county cabinet, chief officers
In the past few weeks, EPZA has disconnected a couple of estates and industries from the trunk sewer for allegedly failing to remit service charges to the Authority. But Mavwasco, on the other hand, claims that EPZA has no legal mandate to conduct water and sewerage services in the county invoking the Water Act 2002, and the Kenya Constitution (2010) which devolved functions of water services provisions to the counties and Water Boards. In response, EPZA chairman, Paul Gicheru in a telephone interview said the dispute over ownership of the sewerage line had been settled by the High Court in Machakos in favor of the Authority. "The court has pronounced itself on the matter. Politics and the law are two different things. We either obey the law or there is no country or people. Cartels and politics do not build a country. They are negative energy and a waste of time," said Gicheru. Early this week, Mavwasco managing director, Michael Mang'eli and the county executive committee member for Water and Sanitation, Naomi Mutie embarked on an exercise to forcefully reconnect sewer lines for housing estates and industries which had been disconnected by EPZA.
SEE ALSO: Two soldiers killed in KDF chopper crash
The exercise was conducted under heavy police security. Addressing the media during the exercise, Ms Mutie slammed EPZA's decision to disconnect households from the main sewer line, saying the move exposes residents to risk of disease outbreaks. "We are doing this in public interest to prevent a possible outbreak of diseases related to poor sanitation. The majority of those affected by the disconnection of sewer lines are domestic consumers who are discharging raw human waste which is very toxic," she said. In one of the protest letters seen by Standard Digital addressed to EPZA's acting chief executive officer, Ms Mutie said Mavwasco was the only licensed Water Services Provider in the area, urging EPZA to restrict their operations within the EPZA zone. "Your actions are not only unlawful but a violation of environmental rights of the residents of Machakos County especially for communities living within Athiriver Basin Ecosystem," the letter partly read.
SEE ALSO: 10 recover from Covid-19
Her sentiments were echoed by Mang'eli who said EPZA's move will lead to discharge of untreated industrial and domestic waste into River Athi. "It would mean that untreated waste from these places will find its way to River Athi which we have been struggling to protect from pollution which is totally unacceptable," Mang'eli said.