Property firm seeks to review court order stopping Sh2.4b house project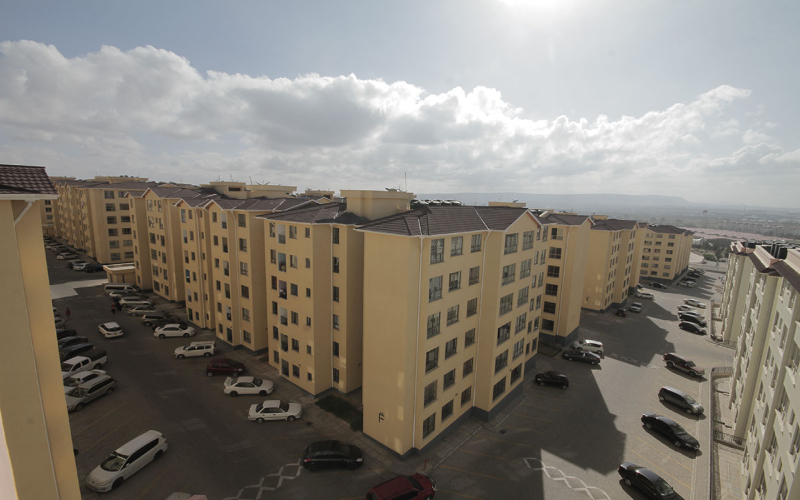 Erdemann Property Limited has said that it is incurring a loss of Sh10 million a day after a court order halted the construction of its Sh2.4 billion house project.
Through Lawyer Wilfred Lusi, the company said that over 2000 employees are now jobless.
On October 18, 2019, Judge Oscar Ongote of Environment and Lands Court in Machakos stopped the construction of the proposed Great Wall Gardens pending the determination of the matters in court.
Lawyer Lusi added that the order violates the company's right to fair administrative action and fair hearing as stipulated in the constitution
Through its director Zeyun Yang, Erdemann says that its right to property under Article 40 of the constitution has been violated.
Zeyun in his affidavit sought to review an order that stopped the company's phase III (GWG III) construction of the estate, a project aimed at providing affordable housing.
The property firm says that it has incurred huge losses as a result of the contractors and huge labor idle costs among many other costs.
National Environment Tribunal is the key respondent in the suit.
Meanwhile on October 28, 2019, in the same court, Judge Oscar Ongote ordered that samples be taken from London Distillers Company Limited (LDK) at its treatment plant.
This is after the Export Processing Zone Authority (EPZA) and Mavwasco disconnected LDK's sewer line saying that their discharge contains harmful chemicals.
EPZA informed LDK general manager of the disconnection of its sewer line in a letter dated September 18 signed by its Managing Director Michael Mang'eli.
The distiller then moved to court to protest their sewer line's disconnection.
"The samples will be tested by a respective experts and the matter to be heard on November 19, 2019," ruled Angote.
The samples were to be collected on November 4, 2019.
LDK now wants the court to restrain Mavwasco and Machakos county government from interfering with their sewer lines until the case is determined.
It argues that Mavwasco absurdly vandalized their sewer line connecting it to the EPZA main trunk line.
The company alleges the water firm filled its manhole with premixed concrete forcing it to shut down its operation as it is unable to discharge the waste.
Mavwasco managing director Michael Mangeli, however, maintained that all industrial companies operating within Mavoko Sub County must comply with set laws and regulations.
"LDK needs to improve its sewer treatment plant to ensure that what it is discharging to the sewer line meets the standards set by the government," Mang'eli said.
He added, "As much as we want clients to come and invest in Mavoko, the same customers must comply with laws and regulations that govern operations within Machakos County."