Kibwana faults dossier on 26 stalled projects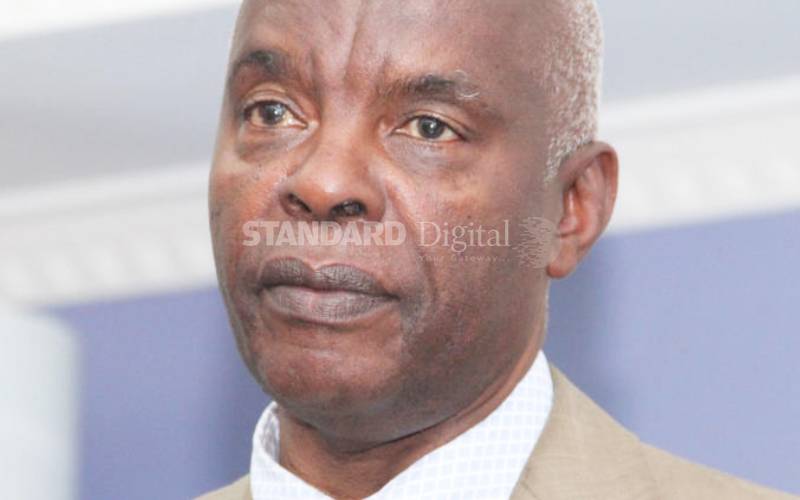 Makueni Governor Kivutha Kibwana (pictured) has criticised a dossier that shows his county had several stalled projects, even as senators took issue with the quality of the audit report.
Prof Kibwana told the Senate watchdog committee that the bearer of the dossier did not sign it before presenting it to the Ethics and Anti-Corruption Commission (EACC).
"It was unfortunate for the Senate to accept a document that was not signed and did not follow the right procedure in submitting a petition to the Senate. If the Senate allows documents from faceless petitioners, then the House is allowing itself to be used by people who are harmful to devolution," he said.
Senators, on the other hand, observed glaring gaps in the audit report for the 2017-18 financial year in which the auditor flagged 26 stalled projects in Makueni worth Sh146 million, without any schedule showing the status of the projects or their location.
The Senate County Public Accounts and Investment Committee (CPAIC), chaired by Homa Bay Senator Moses Kajwang', flagged what it termed glaring gaps in the audit report and cast doubt on its quality.
"I am beginning to question the rigour and the seriousness the auditors who were sent to Makueni County. I am beginning to think that is a lazy report designed to give an unqualified opinion to the county," Mr Kajwang' said.
The senators also questioned why the report did not capture variances between the financial statements and the Integrated Financial Management Information System (Ifmis), despite all counties having reported challenges with the automated system.
"We have experienced challenges just like any other county with Ifmis and reconciliations. Fixed assets modules had not been activated in the Ifmis," said Finance Committee Executive Mercy Kimanzi.
Kibwana, however, said Kajwang's sentiments could be construed to mean that the county had compromised the auditors to produce a favourable report.
The Auditor General was at pains to explain how Makueni County was granted an unqualified opinion even when there were several audit queries in all other county executive governments' reports.