Residents in trouble as water levels fall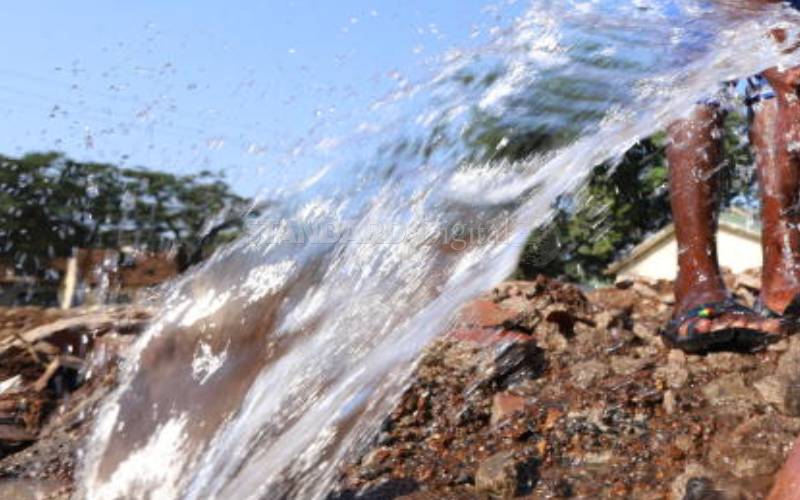 Members of the Meru county assembly have warned of a looming crisis due to dropping water levels in rivers in the county.
The MCAs, who were debating the water issue in the assembly, said residents who rely on the rivers for sustenance were stressed by the dwindling resource.
"We are faced with a serious problem as our rivers dry up. River Mariara used to be big but now even a chicken can cross it," said Abogeta West ward representative Dennis Kiogora.
Water levels in River Mariara, which flows through Central Imenti, have dropped to their lowest levels in years.
Mr Kiogora also raised the alarm over the gradual decline of rivers Kithino and Kathita in South Imenti.
"We cannot have dams without rivers. Lack of water has the potential to cause community conflicts as we have seen in the past," he said.
River Thingithu, which flows through Meru to Tharaka Nithi, has been an important source of water for agriculture. But the unchecked mushrooming of water intakes has denied residents who live downstream access to the vital commodity.
Take a quick survey and help us improve our website!
Take a survey
The Water Resources Management Authority recently disconnected intakes on the river in an attempt to address the issue.
"The water levels of Thingithu have gone down yet a sizeable population in Mitunguu, Uruku and Tharaka rely on it for irrigation. We are demanding that the Government take action to help those who are living downstream," said Phanuel Miriti, a Mitunguu resident.
Mitunguu ward representative Evans Mawira said River Thingithu must be protected at all costs to protect communities.
"It is a serious problem because residents cannot get enough water for domestic and agricultural use. There is need for the county and national governments to come up with long-term solutions," said Mr Mawira.
He continued, "Farmers do not have enough water to maximise production, yet agriculture is what sustains us. We want to involve the residents in environmental protection activities, but we also want large storage facilities to be built for upstream residents so that water is let to flow downstream."
Juster Gatwiri, a resident of Kirige, said lack of water to irrigate their farms was causing conflict. "Not long ago, the amount of water in River Kathita was adequate for farming and for our livestock. We had more than enough for domestic purposes. But people upstream have tapped most of it, leaving us in the lower parts with nothing."