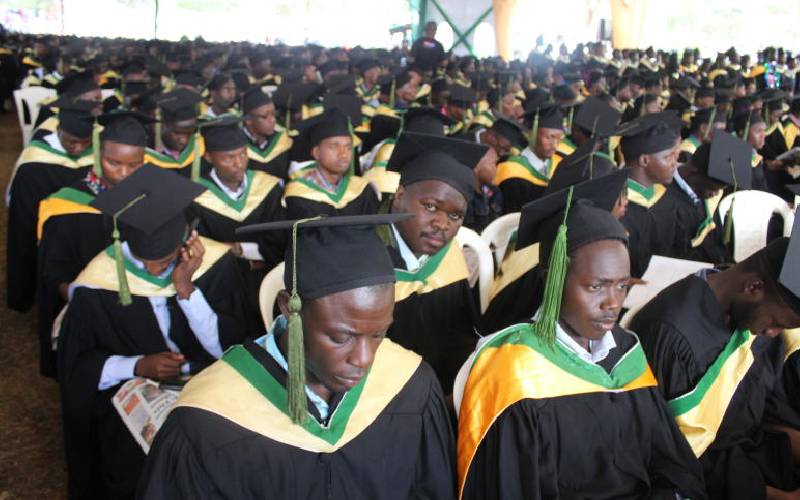 A petitioner challenging the academic papers of a former county executive member who resigned has refused to withdraw the matter.
Lawyer Dickson Munene, who is representing Seth Mutugi in the case against former Sports and Youth minister Daniel Kiogora who stepped down 10 days ago, said the case would 'run to its logical conclusion'.
Mr Munene said that Mr Mutugi intended to file a supplementary affidavit because they had not anticipated Mr Kiogora's resignation when they filed their case in February.
Mutugi, who is a youth leader and former county government employee, has named Kiogora and governor Kiraitu Murungi as respondents in the case.
The petitioner claims that the former minister presented forged University of Nairobi papers that showed he had acquired a Bachelor of Commerce degree.
Mutugi also claims that Kiraitu abdicated his duty of ensuring that the academic papers were genuine prior to offering the former Abothunguchi West MCA a Cabinet slot after the 2017 elections.
On April 25, Kiogora and Kiraitu, who are represented by lawyer Kiogora Mugambi, failed to stop the case in a preliminary objection which was dismissed by Meru Resident Judge Alfred Mabeya.
The judge ordered both parties to make written submissions for a ruling on September 19.
Munene said that in the event of the court finding that an unqualified person was employed by the county government, a refund of his salary would be due to taxpayers.
Mr Mugambi, on the other hand, said they were working on an application to strike out Kiraitu's name from the petition.
The Ethics and Anti-Corruption Commission, which is named as an interested party in the petition, had also supported the preliminary objection. It said it had opened an inquiry file upon being served with suit papers.