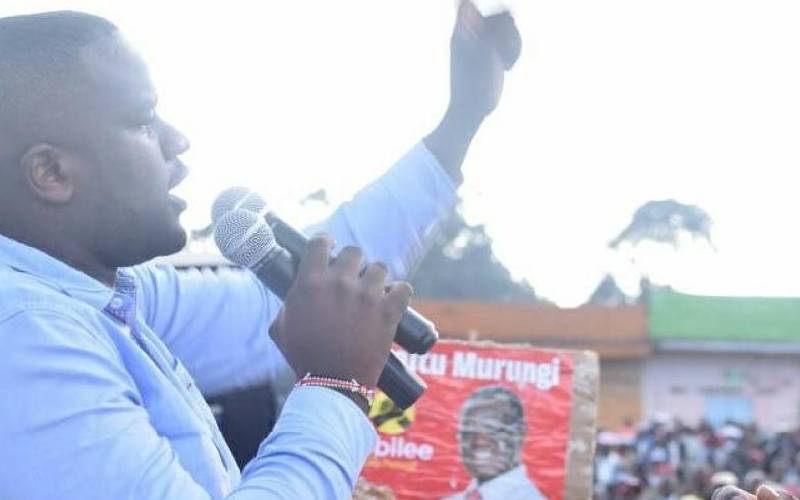 Governor Kiraitu Murungi's government has fired a digital media officer who had sued the county over the academic qualifications of an executive.
Seth Mutugi (pictured) was sacked over claims he was hired irregularly in October 2014.
The sacking letter dated February 27, 2019 is signed by County Secretary Rufus Miriti
"Investigations by the Meru County Public Service Board revealed that the process of your recruitment and appointment was irregular as the board never sat to discuss interview results and forward your name to the appointing authority," the letter read in part.
Read More
Mr Miriti, who is also the Head of Public Service, added that the move was based on Section 75 of the County Government Act.
He said the law allowed the board to investigate and take action.
In his defence, Mutugi said he was sacked because he was revealing corruption and impunity in the Kiraitu-led administration.
Mutugi had sued Kiraitu and his Youth, Gender and Sports Executive Daniel Kiogora M'Inoti, claiming the minister did not have a valid degree.
Mutugi said he would challenge the sacking in court.