Kenyans on SGR project to get skills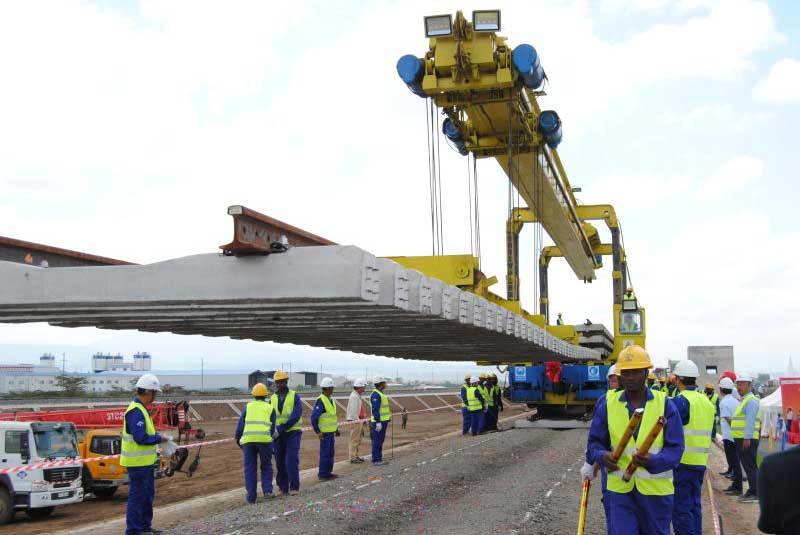 The Chinese company building the railway line has started a programme on technology and skills transfer to Kenyans.
China Roads and Bridges Corporation (CRBC) is undertaking the Standard Gauge Railway line.
Addressing the media at SGR Section Seven at Emali on Saturday, Allan Munge, who is in charge of the concrete batching plant, said the idea behind the technology and skills transfer was to eliminate the number of Chinese workers on jobs that could easily be done by Kenyans.
"We have started a programme to train locals as key technicians to enable them to operate some complex equipment. That is why you have seen some Kenyans rise from being casual labourers to critical plant operators," said Mr Munge.
The engineer, who joined the SGR project three years ago, said he was one of the beneficiaries of the programme after he took over form a Chinese as one of the few operators of the concrete batching machine.
The computerised machine, which is programmed in Chinese and English, mixes cement, ballast and water at specific ratios for the SGR construction works.
Munge said the number of Kenyan technicians has been growing gradually through frequent training at Section Seven, which is one of the main manufacturing plants for SGR Phase 2A, (Nairobi-Naivasha).
Over the years, about 400 Kenyans at the section have acquired skills and graduated to being strategic technicians in the construction works.
"We have a host of new and unique machines and we strive to train as many plant operators as possible," Munge said.
Another beneficiary of the technology transfer is Saitoti Lupusi, who operates gantry overhead crane.
His work involves carrying and arranging heavy metal bars and giant concrete railway sleepers onto wagons for transportation to other destinations.