Trial of two men in Meru pupil murder now moves to Chuka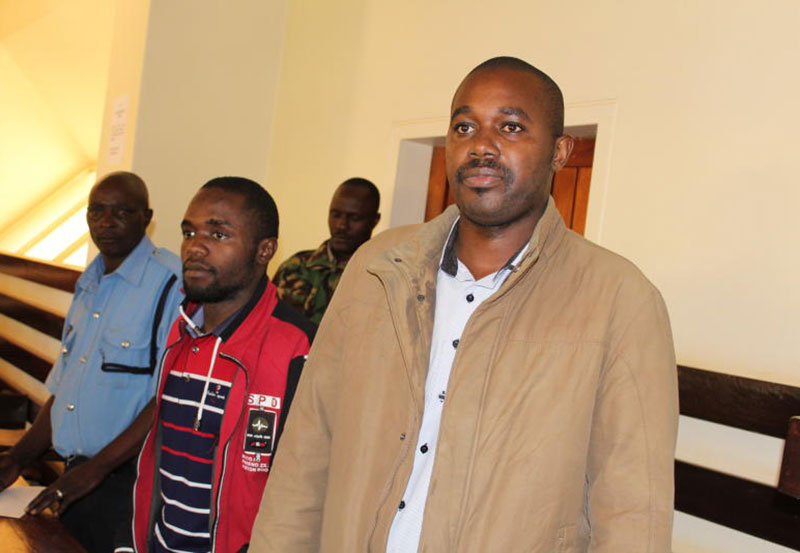 The case against two suspects held over the killing of a magistrate's nine-year-daughter has been moved to Chuka in Tharaka Nithi County.
Meru Presiding Judge Alfred Mabeya told the suspects, Benson Kimathi Marangu and Francis Otundo, that it was in the interest of justice that the case would be heard in the neighbouring county.
The two were appearing for the first time in the High Court but they were not required to take plea as their committal bundles were yet to be finalised.
Prosecution counsel Gitonga Muriuki and Harrison Kiarie only informed the court that the two could face possible murder charges for the killing of Maribel Amanikor Kapolon.
"The court is hereby informed that the Director of Public Prosecutions, on behalf of the Republic, intends to charge the two with murder contrary to Section 203 as read with Section 204 of the Penal Code," said their document filed in court yesterday.
Maribel was the only daughter of Caroline Kemei, the senior resident magistrate at Githongo law court situated 15 kilometres from Meru town.
"This court has already taken a decision that since the mother of the deceased is one of us here, it is in the interest of justice not only being done but also being seen to have been done that this matter is not heard here," said Justice Mabeya.
The judge also ordered that the two be taken for mental assessment and that Otundo be provided with a lawyer before a plea is taken at Chuka on October 22 before Justice Andrew Limo.
Lawyer Elias Mutuma for Marangu, a former prison officer, lauded the judge for the timely decision.
"We wanted a court outside the geographical jurisdiction of the Meru courts because the mother of the deceased is a member of the bench under this High Court station," said Mr Mutuma.