Man robbed of Sh390, 000 finds "attackers" at police station in Machakos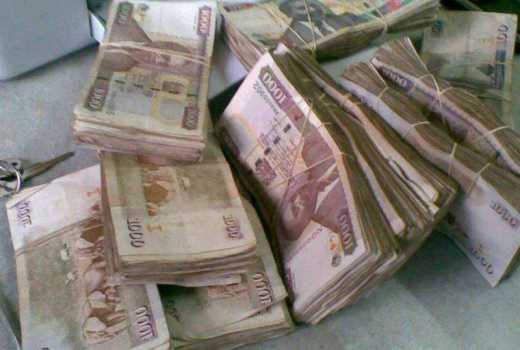 A police probe has been opened after a man claimed he was robbed of Sh390, 000 by police officers in Machakos Town.
Jervason Musinga Kiendi claims he was robbed of the money by police who dumped him in a bush within Konza area.
He made the report at Salama police station, Makueni County. Kiendi claimed officers at Machakos police station refused to record his statement over the incident after he realized two of them were the same victims who had attacked and robbed him of the money.
He said in his statement at Salama he went to Equity Bank in Machakos on Friday and withdrew Sh400, 000.
He then spent Sh10, 000 on other issues wihin the town. As he walked from the bank headed to the local referral hospital, a salon car stopped by his side with three occupants on board.
The men bundled him into the car where they allegedly roughed him before they threatened to shoot him and abandoned him along Machakos-Konza Road in a bush after robbing him of the money he had.
Kiendi told police a Good Samaritan offered him a lift from the scene to Machakos police station.
"He says he found two of the men who robbed him of the money at the report office in civilian clothes. He alleges he tried to make a report on the incident but was told to wait outside until late in the evening," said an officer aware of the report.
Kiendi left the station for his home and went back on Saturday to the same station and found a third person of those who robbed him at the report office.
The officer allegedly kept him waiting at the report office without assisting him.
He left Machakos for Salama police station where he made the report.
Machakos County police boss Samuel Mukinda said they had opened investigations into the claims.
"We intent to visit the bank to confirm if he withdrew the money and conduct further thorough probe before we know the way forward," said Mukinda.
He added the allegations by the victim are serious and would be accorded the seriousness they deserve.
Meanwhile, a police pistol was recovered from a suspect in a confrontation in Dandora, Nairobi.
The weapon had been stolen from a police officer in Buruburu area last year. The suspects who are said to have had it managed to escape after dropping the pistol as they were being pursued.