Munya's radio interview that rekindles fear of return of sibling rivalry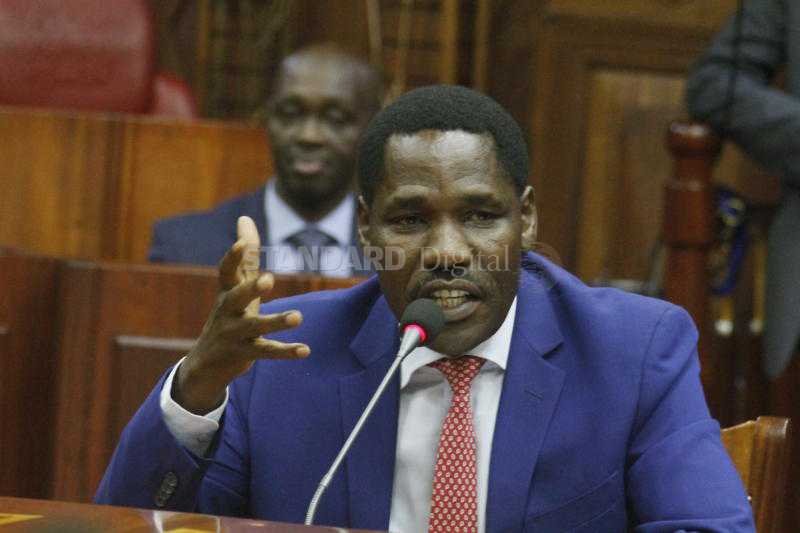 A radio interview by the East African Affairs Cabinet secretary on a local radio station the day he took office has raised speculation that his rivalry with the Meru governor would soon be reawakened.
There has been a lull in the frosty relations between Cabinet Secretary Peter Munya and Governor Kiraitu Murungi after the CS agreed in January to withdraw an election petition he had filed against county boss, saying the latter should be given a chance 'to deliver on his mandate'.
Mr Munya was appointed CS, fulfilling a campaign promise by President Uhuru Kenyatta, who brokered a truce between the two former close allies turned bitter foes.
But after taking office at the East Africa Community Affairs Ministry on Tuesday, Munya's interview on Meru FM appeared to indicate that he still had unresolved issues with the governor.
Formal communication
He took issue with his inclusion in the advisory Meru Economic and Social Council (Mesc) formed by Kiraitu comprising more than 100 members of the Meru elite, saying he had only read in the media that he had been appointed to the body without any other formal communication.
"I did not skip the Mesc launch last weekend because I had not been formally invited," Munya told the FM station, adding that, in any case, he would not have attended as he was not interested in the venture.
Munya also let slip that he was not happy with the way Kiraitu had treated him after he was defeated in the governorship race.
"At the burial of African Independent Pentecostal Church (AIPCA) bishops in Igembe (in January), Kiraitu only asked me to stand up and wave to the mourners, yet I am a former governor, when even MCAs were given ample time to speak," the CS told the radio station.