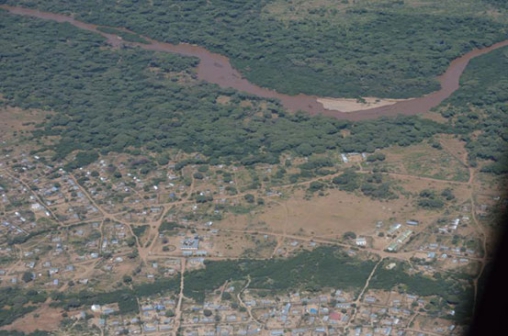 KENYA: At least 700 people are stranded in their villages in Isiolo County after heavy rains cut off roads, the Kenya Red Cross Society has said.
Among those threatened with starvation and disease because they cannot get food, and they cannot go to hospital are 620 children who are under five years and 48 expectant and lactating mothers.
According to Anthony Mwangi, the Kenya Red Cross Society Head of Corporate Affairs, the most had hit area is Bassa Location in Merti Division, where the road network linking three villages has been cut-off.
"Three villages namely Dadaacha Bassa, Malka Gala and Dololo Dakie that border each other are stranded. The road network linking the villages has completely been cut-off by the heavy rains pounding the region," he said.
The Red Cross official explained that heavy rainfall that was experienced for three consecutive days in the area as from April 28, caused the Ewaso Nyiro River break its banks resulting to flooding.
Read More
"Due to the impassable roads, the villagers do not have food supply and they also lack access to health and other essential services," said Mr Mwangi, who added that 70 elderly people and 20 living with disabilities are in danger of starvation.
The heavy rains that continue to pound parts of the country have left a trail of deaths and destruction of property amounting to millions of shillings.
Last month four people died in Nairobi after a perimeter wall collapsed on them, along Lenana Road, due to heavy downpour. The four died as they took shelter.
On Friday a class five pupil was swept away by floods in Awendo on her way home from school.
In Trans-Nzoia County, over 320 people were displaced after River Sabwani broke its banks following heavy rains which also destroyed crops and killed several livestock.